We're back, y'all! Team SnapStream just wrapped from exhibiting at the National Association of Broadcasters (NAB) Show in Las Vegas.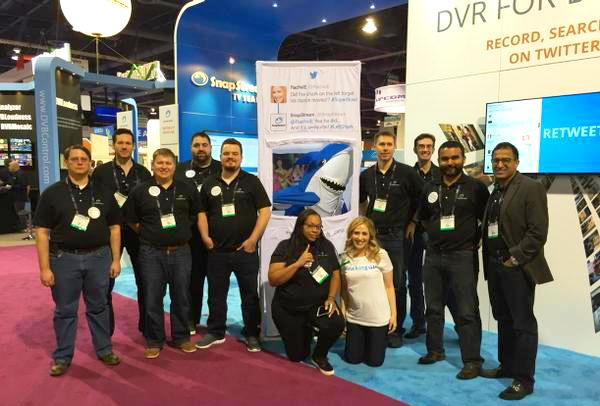 NAB Highlights
Our booth was awesome this year!
We got to meet with hundreds of folks in the television and entertainment space, plus government and education, too. Everyone was digging our new social TV features for sharing TV moments to Twitter and Facebook. We had some beta features on display, exclusively for the NAB crowd, including time-coded tags and the new transcript word cloud.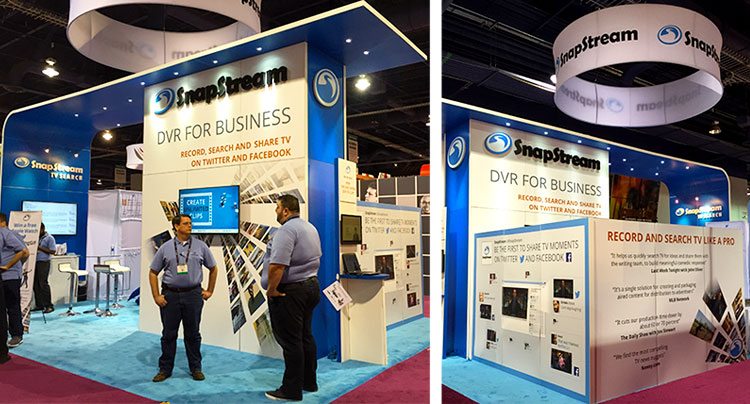 But the best part, hands down, was showing new people what SnapStream can do and watching their eyes light up! When you demonstrate how easy it is to schedule recordings in our program guide, search by keyword and pull up a clip, people are amazed. Our established workflow solves a very real problem for organizations out there, who are still using DVRs or don't have an existing or easy way to manage television.
We're excited to help more people overcome their TV recording challenges, and provide all the right tools for efficiently tracking and monitoring TV.
#WalkingGIF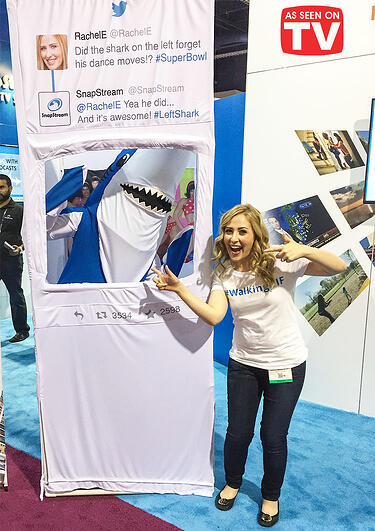 As soon as you walked up to SnapStream's booth, you were immediately greeted by a smiling and waving shark. The one and only #LeftShark, as seen on TV... and Twitter!
Many people hadn't seen a real, live GIF in person before.
Let alone, a GIF that walks and talks!
The #WalkingGIF made waves around the Las Vegas Convention Center, and made friends with everyone he met.
If you tweeted a photo, video or GIF with the #WalkingGIF, you could enter our contest to win a free Apple Watch. How could you win? Well, you had to get the most engagement on Twitter (highest total of retweets + favorites.)
Check out our blog post about the #WalkingGIF contest to see some of the wacky photos and to find out who won!
All in all, our 9th NAB Show was a huge success. We were inspired to meet new people we can help, and there's nothing we love more than continuing relationships with our amazing customers. See you next year for our 10th anniversary!