Recently, I attended the Texas Association of Municipal Information Officers (TAMIO) conference in College Station, TX. There was one session that really grabbed my attention, it was the session amazingly named: "Better than beer money! 101 ways to spend your PEG funds." Based on the reaction and conversation that I heard regarding this session, I knew that this was one that I definitely wanted to attend!
What are PEG Funds?
PEG funds are simply funds that are provided to a local government to help support their public access channel(s). These funds can be easily applied to capital expenditures for the channel, for items such as cameras, lights, audio equipment and so forth. The main stipulation for the use of the funds is that they have to be used for broadcasting and running the channel. So, what other projects could these funds be used for? SnapStream?
Monitoring your PEG Channel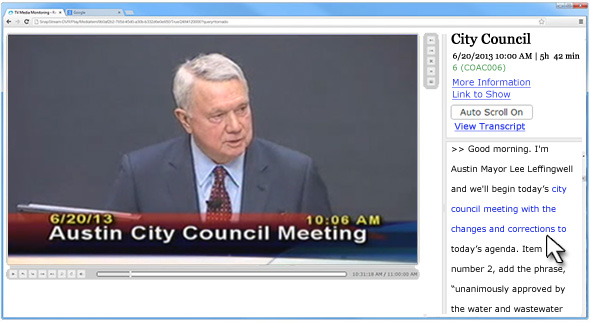 I returned to work Monday after the conference and began researching more and more about PEG funds. I spoke with Keith Reeves, Station Manager for Austin's Channel 6, who has tons of first-hand experience with the subject matter. The City of Austin has been a long-time friend of SnapStream and they recently purchased SnapStream using PEG funds.
Keith filled me in on a lot of interesting pieces of information:
Who gets PEG funds?
How are PEG funds distributed in Texas?
How can SnapStream's technology benefit PEG channels?
Do these funds roll over year to year?
PEG Funds Webinar

On Wednesday, August 14 at 2 p.m. CDT, we are hosting a PEG funds 101 Webinar with Keith Reeves, to share how the City of Austin was able to underwrite 100% of their SnapStream purchase using PEG funds.
Join us to learn more about the little known funds that you may be sitting on and how you can easily address your media monitoring needs while not affecting the city's overall budget.
Sign up for the Webinar