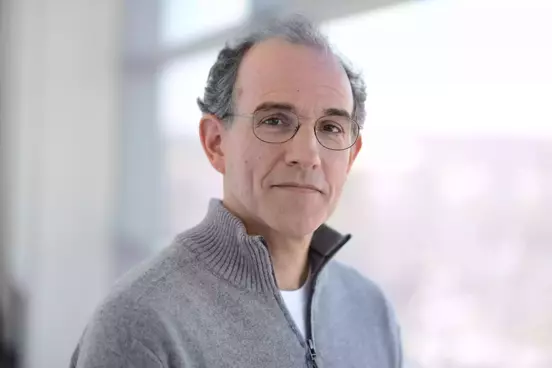 Key Takeaways
1) The "Television Decoder Circuitry Act of 1990" set the stage for modern accessibility, requiring TV hardware to support closed captions.

2) At the same time, a surge in the number of captioning agencies lowered prices and helped make closed captions ubiquitous.

3) Closed captioning requirements came to some online video through the "Twenty-First Century Communications and Video Accessibility Act (CVAA)" of 2010.
---
In the 1980s, if you wanted to view closed captions on your TV, you had to buy a separate set-top box or telecaption decoder. Nowadays, however, you can simply press a button on your remote, and the closed captions will appear on your screen.
That's just one way broadcast TV has become more accessible to audiences. As broadcast technology has advanced throughout the years, laws have been put in place to make sure those changes are accessible to a variety of people.
Geoff Freed has spent more than 30 years leading broadcast, web, and multimedia accessibility initiatives at WGBH in Boston. He's the Director of Technology Projects and Web Media Standards at the National Center for Accessible Media (NCAM), which operates out of WGBH.
Throughout his career, he's seen changes that have made broadcast TV more accessible. Here are the three most major ones he's seen.

Television Decoder Circuitry Act of 1990

A telecaption decoder.
Freed says that the initial broadcasts of TV programs with closed captions occurred in March 1980. Those TV programs were:
1) "Semi-Tough" (ABC Sunday Night Movie)
2) "Masterpiece Theater" (PBS)
3) "Son of Flubber" (NBC's Wonderful World of Disney)
However, if viewers wanted to view captions on their TV screens, they had to go out and purchase a set-top box or telecaption decoder. Telecaption decoders weren't cheap. Freed says they cost about $250 back then, or about $700 today.
"If you were deaf and you wanted to watch TV, you not only had to buy a TV like everyone else, but you had to find another device so you could follow along with what's going on," he says.
The Television Decoder Circuitry Act of 1990, which went into effect July 1, 1993, changed that. The law states that if a TV receiver has a picture screen 13 inches or larger manufactured or imported for use in the US, it must have built-in decoder circuitry to display closed captions. The law also requires the FCC to ensure that as there are advancements in video technology, consumers continue to get closed captioning services.
"With the enactment of the Television Decoder Circuitry Act of 1990, suddenly most TVs sold in the US could decode captions for no extra cost," he says.
A Surge in the Number of Captioning Agencies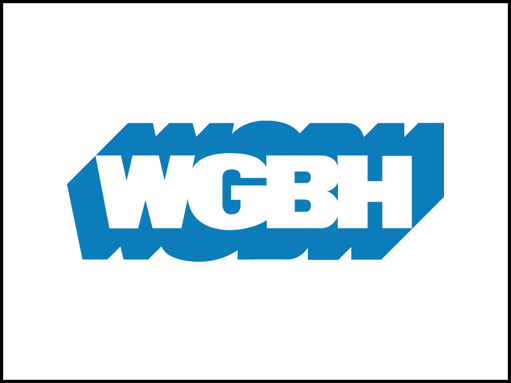 WGBH's logo. Captions were originally invented for broadcast TV at The Caption Center at WGBH.
Freed says that one of the major shifts that came with the Television Decoder Circuitry Act of 1990 was an increase in captioning agencies.
He explains that captions were originally invented for broadcast TV at The Caption Center at WGBH. WGBH began providing open captions, or captions that viewers see and cannot turn off, in 1971. Open captions were the way that TV programs were captioned until closed captions, which viewers can turn off, came along around 1980.
The Caption Center at WGBH was the world's first captioning agency. The FCC set up the National Captioning Institute (NCI) in 1980 as a way "to quell objections from networks like ABC and NBC who did not want to pay a PBS station—WGBH—to create captions for their programming," Freed explains. Shortly after the NCI was established, a third one, called VITAC, came onto the scene. They're still in business.
Only a small percentage of TV programs had captions until about 1991. There were no laws at that time mandating that TV programs had to be captioned. The closed captioning audience was small (Freed notes that by about 1992, only about 400,000 set-top closed caption decoders had been sold) and captions were expensive to create and code. Producers "were reluctant to spend money on captions because the size of the audience was so small compared to the general viewership."
Yet, those three organizations—WGBH, NCI, and VITAC—still kept busy. And in the early 1990s, there was an increase in captioning agencies. While the primary cause for that increase was the passage of the Television Decoder Circuitry Act of 1990, another cause was the passage of the Telecommunications Act of 1996. That law, among other things, established new rules mandating closed captions for broadcast TV.
"Suddenly in 1991, I can remember doing surveys of broadcasters and asking them, 'who's doing your captioning?' and I'd hear names I'd never heard of before," Freed says.
He explains that the impetus for the passage of closed captioning laws and rules was advocacy from the deaf and hard-of-hearing community. Viewers and numerous deaf and hard-of-hearing advocacy groups complained, and legislators eventually listened.
"Captioning agencies, led in large part by The Caption Center at WGBH, fought very hard to get laws passed that mandated captions on TV, too," he says. "As you might expect, most broadcasters fought back, citing high costs and the small audience as the main reasons they did not want to be forced to provide captions."
However, as captioning agencies increased, prices decreased. Freed says there was so much price competition that some captioning agencies shut down because they simply couldn't afford to stay in business.
"You often get what you pay for," Freed says. "But these days it's typical for people to charge depending on the level of caption production that you choose. As a producer or program provider, you might pay a dollar a minute. In the early 1980s, mid 1980s you would pay, more or less depending on who was doing the work, $2500 per hour."
He adds that producers and broadcasters saw those lower prices and realized that "captions actually broadened" their audience to anyone who owned a TV.
"Captions were also being shown to be useful to people who were not deaf or hard of hearing," he says. "They were useful for teaching kids and adults how to read. They were also useful for teaching foreign languages to adults as well."
The surge of new captioning agencies in the early 1990s meant that captioning technology also advanced. Today, there are a number of "do it yourself" captioning tools that are mostly for the creation of online captions. Anybody who produces online videos can create their own captions with these tools, some of which are free (including the one NCAM makes).
"Making these tools available makes it easy or sort of removes one more excuse for not providing captions for videos that are only distributed online," Freed says.
21st Century Communications & Video Accessibility Act (CVAA)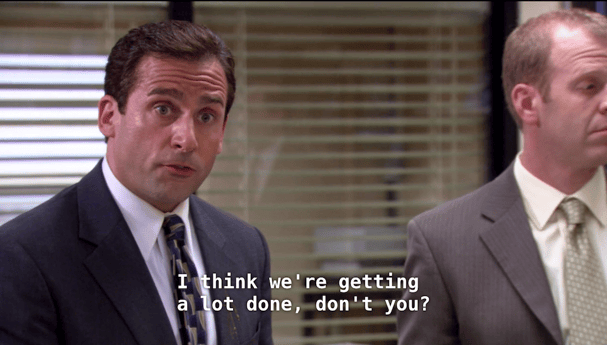 Under the CVAA, when NBC puts "The Office" online, it must include closed captions, because the original program aired with closed captions.
Broadcasters no longer solely distribute their content to television screens. They can now put their content in front of virtually anyone, anywhere via the internet. In October 2010, President Obama signed the Twenty-First Century Communications and Video Accessibility Act (CVAA) into law to ensure that twenty-first century technologies are accessible to everyone.
"What the CVAA basically did was make a number of rulings about captions and other accessibility matters," Freed explains.
One thing the law stipulates is that if a broadcaster airs a program with captions on TV, and then wants to put it on the internet, the web version has to have captions as well.
"If you take a captioned program from broadcast and you put it on the internet in whatever form, such as moving it to a YouTube channel or embedding it on your own page, those captions have to travel with the program," Freed says.
One exception to that rule is that a program or video created and distributed solely for the web doesn't need to be captioned.
"There are no regulations mandating captions for videos that are created solely for the web," Freed notes. However, he thinks that captions for web-only videos will eventually become mandatory.
Another thing the law states is that certain types of devices, such as Roku boxes and smart TVs with internet capabilities, have to be accessible to people who can't see the screen.
"You can buy Roku boxes these days and similar devices that will speak to you if you can't see the screen," Freed says.
The law also states that on-screen program guides must be accessible to those who can't see.
"If you turn on the capability, you'll be able to listen to the menus and listen to all of the programming grids for Netflix or Amazon or whatever and use them with your remote control, even if you can't see the screen," Freed says.
The law has made an "enormous difference" to people who can't see who have decided to cut the cord and go with online distributed media.
"Up until this rule was passed, anybody who was blind or visually impaired and wanted to watch TV alone or wanted to watch a program alone via a smart app or a Roku box was out of luck because there was no way to operate it non-visually."
---
With SnapStream Monitoring & Compliance, you can monitor your feeds for regulatory compliance and advertising proof of performance. Our solution includes closed captioning verification, loudness monitoring, audio watermark detection, and more. SnapStream also offers tools for searching TV; sharing TV clips to Twitter, Facebook, and more; and sharing clips of live events to social media in real-time.