SnapStream 7.1 just dropped and here are the details.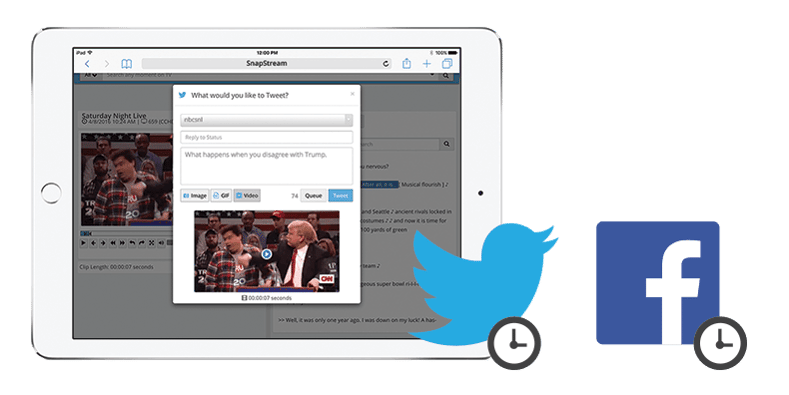 ---
Full iPad Support for H.264
With our touch-friendly interface and recordings in H.264, you can do it all - record, search, play, clip and post TV to Twitter and Facebook. - from the comfort of your couch (or just about anywhere). It's even better if you're a SnapStream Cloud customer because all your video is encoded to H.264, which means everything just works! No more installing plug-ins.
---
Schedule Tweets & Facebook posts
Timing is everything and now with SnapStream 7.1, you have the ability to control when your Tweets and Facebook posts get delivered. Placing your posts on "auto-pilot" will free you up to do whatever you want. It's perfect for TV shows who want to schedule their Tweets and Facebook posts ahead of time to go live once their show airs.
Step 1: Press "queue" for your new post.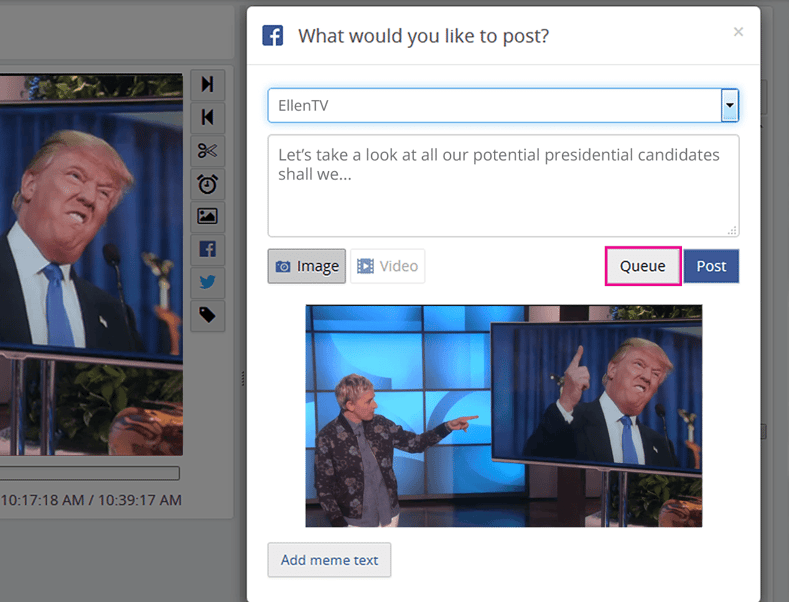 Step 2: In the Social section, click your post to expand the content and press "edit." You'll have the option to schedule the day and time you want the post to go live.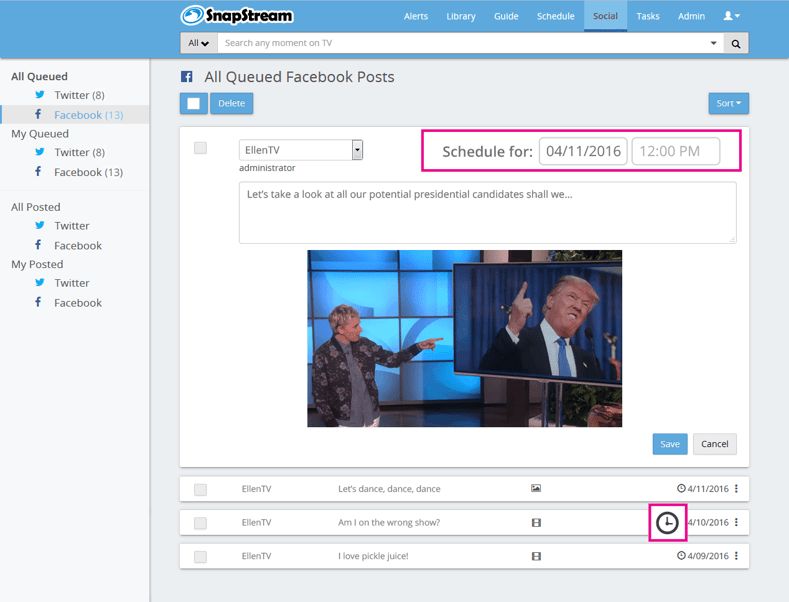 ---
More improvements
Better previews on cross-posts with images
Seeing is believing when it comes to cross-posting between Twitter and Facebook. Images are now previewed on Twitter and Facebook image cross-posts before they're pushed live.

Export to SFTP
We've added more security to your FTP uploads. Uploading to SFTP, which uses modern encryption techniques, ensures a higher level of security.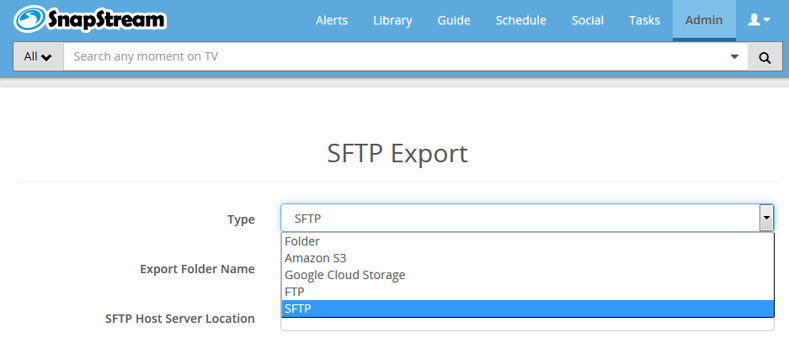 More stats
Like numbers and graphs? Good, because we're giving you more ways to analyze the performance of your SnapStream.
Now you can see how many recordings (or number of hours) were made each month.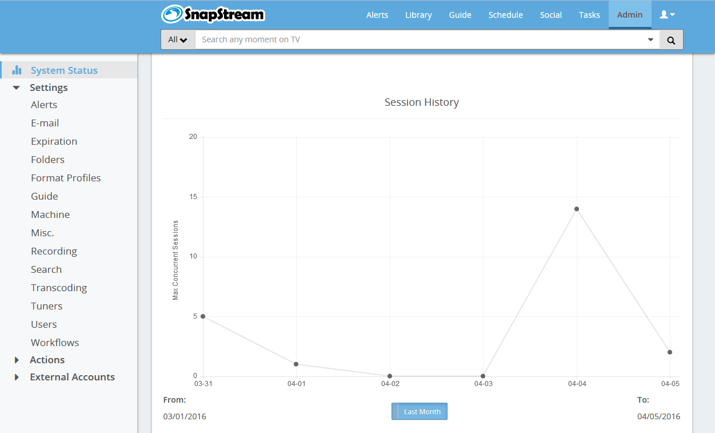 You can also track the number of sessions last month or last year.
Plus many more updates...
Read the full release notes here.
---
(Usually 1 hour)
SnapStream's support team will perform the upgrade in a remote session.
For most users on SnapStream 6.6, you won't need to uninstall and reinstall a new version of the SnapStream Web Player. The 6.6 player and SnapStream 7.1 are compatible. So once your system admin does upgrade SnapStream to 7.1, your users will be ready to go.
---
Tues. May 3 at 1 pm EDT
Thurs. May 5 at 3 pm EDT