Because TV is our world, we are very excited to exhibit at Content and Communications World, November 14 - 15, at booth #856.
SnapStream enables TV show creatives to easily search TV and incorporate TV clips into their programs. Shows like The Soup, The Daily Show with Jon Stewart and The Colbert Report all tap into SnapStream's endless supply of up-to-the-minute pop culture and news clips.
This is the time we live in: the "clip culture."
Video clips are suddenly everywhere. They have jumped from the Internet and splattered all over TV. Talk shows, entertainment/comedy shows and even hard-hitting news programs have all added TV clips into the mix of writing and production.
How do they do it?
SnapStream provides broadcasters with the TV recording and search technology to reliably capture and re-purpose TV content.
You have The View re-broadcasting and commenting about what was said on Fox News; CNN reporting on a skit from Saturday Night Live; and E! News recapping Jersey Shore and all the latest episodes of reality TV.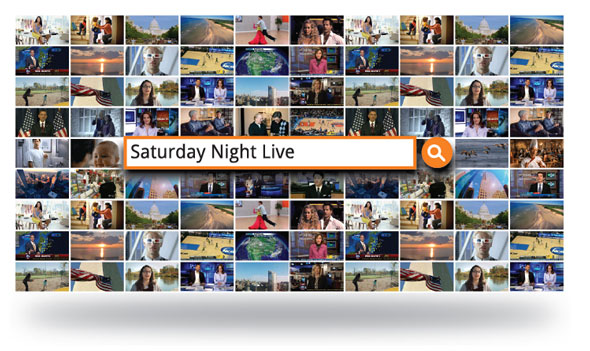 Because of how easy it is to create a TV clip and play out to SDI, all of these shows have embraced the clip culture. And we have to admit, we think it's pretty cool how the landscape of TV is changing before our eyes.
With fair use, The Daily Show (and all shows) can embed and comment on any content, from any network. So now, TV is this amazingly interconnected ecosystem. Does it remind of you something? (The Web!)
In short, we love supporting and cultivating this fresh new format of TV, so please join us at CCW in New York City next week:
Make an appointment with SnapStream >>
We will demonstrate the core features for TV and film production: