Super Bowl commercials air pretty fast. If you don't stop and look around once in a while (in between gnawing on buffalo wings and guzzling beer), you could miss the best ones! Based on our selection of favorites from Super Bowl XLVI, we can conclude that SnapStream is made up of dog lovers and Betty White enthusiasts. Who knew?
An estimated 111.3 million people watched this year's Super Bowl, making it the most watched television show in U.S. History. In case you missed it, we created a 15-second recap of all the greatest ads to catch you up to speed. (Click below.)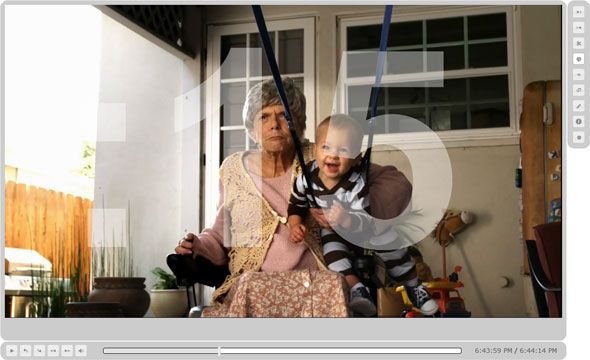 Whew, that was a rush of subliminal messaging! We put that together using our very own TV recording and search technology. Now, for the unabridged versions. Please enjoy SnapStream's handpicked favorites of Super Bowl XLVI, on the house!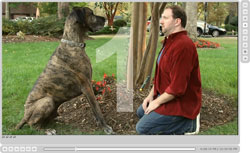 1. Doritos: "Man's Best Friend"
Did you know that Doritos commercials are all user-generated? It's pretty cool, because both of their ads landed in our top picks. In this one, Doritos are centered as the dog's mischievous bribe to his owner, in regards to the whereabouts of their missing cat. Sorry, Fluffy.
TV search term: "Cat"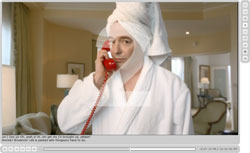 2. Honda: "Matthew's Day Off"
Matthew Broderick easily falls back into the character of Ferris Bueller, the role of a charming, clever high-school slacker which made him famous at the age of 23. In this spinoff, Broderick plays hooky in a red Honda CR-V instead of the red 1961 Ferrari GT California featured in the original film.
TV search term: "Broderick"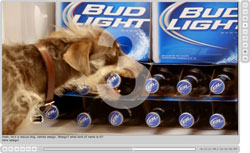 3. Bud Light: "Rescue Dog"
This is Pavlovian conditioning at its finest! A "rescue dog" named Weego is expertly trained to fetch Bud Light bottles whenever somebody says, "here we go." Get it? "Here, Weego!" Clearly, Weego is prepared to handle the most urgent of emergencies, like needing a beer in your hand stat.
TV search terms: "Here we go"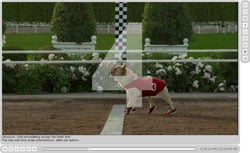 4. Skechers: "Go Run"
Apparently we swoon over anything that includes a cute dog, and an underdog, at that. We also thought the CGI moonwalking was competitive to Michael Jackon's. Do you think Mr. Quiggly is an adequate replacement for the former Skechers spokesperson, Kim Kardashian?
TV search term: "Skechers"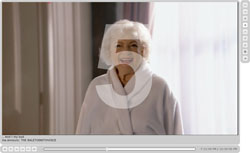 5. The Voice: "Vocal Combat"
Dear Betty White, it is about time someone loved you for more than your body! She's America's original and most wanted cougar, but with a mix of, "Awww, will you be my grandma?" Hey Betty, SnapStream would love to have you around, knitting sweaters and baking cookies every day.
TV search terms: "The Voice"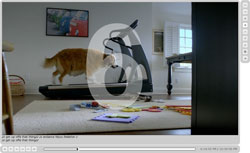 6. Volkswagen: "Dog Strikes Back"
At SnapStream, we're participating in a fitness challenge, so we admire this dog's aspiration to get in shape. Plus, anything with Star Wars wins us over. Did you think the dog was funnier than the Vader kid?
TV search terms: "Get up offa that thing"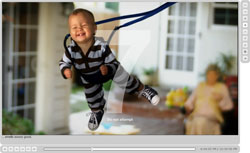 7. Doritos: "Slingshot Baby"
Another piece of consumer-generated gold for Doritos. Our favorite part is when the baby propels forward in slow-mo. Everything else in the world freezes in that moment of airborne bliss. There's just nothing like snacking on nacho cheese Doritos with grandma on a sunny day.
TV search terms: "Doritos"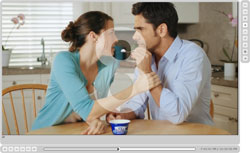 8. Oikos Yogurt: "The Tease"
We were all a big fan of John Stamos on Glee last season, so we were excited to see him make another televised appearance during the Super Bowl. Stamos proudly represents his Greek heritage in the name of protein-packed yogurt. Ladies, would you share your Oikos with John Stamos?
TV search terms: "Oikos"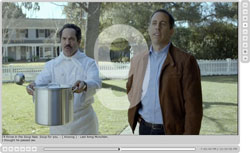 9. Acura: "Transactions"
We have some serious car buffs in our office, but nothing like Jerry Seinfeld and Jay Leno. These two comedians are well-known for their automobile enthusiasm and collections. We totally want Leno's flying squirrel suit to make our daily commutes more like super hero missions.
TV search terms: "Acura"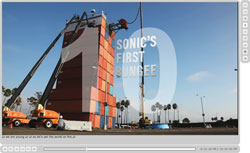 10. Chevrolet: "Stunt Anthem"
The stunts featured in this spot were totally extreme and off the wall, just like us. Bravo to Chevy for an excellent musical choice to fuel this epic series of stunts. We could also wax nostalgic about the car's name, Sonic.
TV search terms: "Chevy Sonic"
And that concludes our Top 10 Favorite Super Bowl Commercials of 2012. What were your favorites this year, and why?