Because laughter is the best medicine, here's your next dosage of satirical TV programs. Today's Rx of "newstainment" shows includes the most hilarious pundits of Canada, the United Kingdom and Australia. British comedy standards run especially high, because they're the ones responsible for television's satire boom in the '60s (as explained in my first post earlier this week.) Writer's warning: Side effects may include side-splitting abdominal pains, acute cackling, involuntary snorting and severe shortness of breath.
This Hour Has 22 Minutes

About: This Hour Has 22 Minutes is recognized as Canada's comedic institution. Referred to as 22 Minutes, the show skewers Canadian politics with news parody, sketch comedy and satirical editorials. Cathy Jones, one of the original hosts, co-anchors the program with Mark Critch, Shaun Majumder and Susan Kent. The clip featured above spoofs the Alberta election and underscores how differently similar the competing political parties are in reality.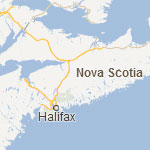 Where: Halifax, Nova Scotia, Canada; CBC
First Aired: 1993
Fun Fact: The name of the show is a parody of This Hour Has Seven Days, a CBC newsmagazine from the 1960s; the "22 Minutes" refers to the fact that a half-hour TV programs is typically 22 minutes long with eight minutes of commercials.
Rick Mercer Report

About: Hosted by comedian Rick Mercer, the weekly half-hour show often prods at Canadian politics with a combination of parody, sketch comedy and satirical editorials. The show's format is comparable to This Hour Has 22 Minutes and The Daily Show with Jon Stewart. On the Mercer Report, Rick Mercer is perhaps most famously known for The Rant, a tongue-in-cheek, "streeter-style" monologue about current issues, set in a graffitied alley. Check out Rick's rant about the heart-wrenching problems schoolchildren face today, in the clip featured above.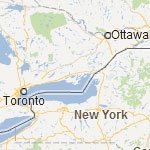 Where: Toronto, Canada; CBC
First Aired: 2004
Fun Fact: Rick Mercer was one of the original hosts on 22 Minutes from 1992 to 2001.
Week Thus Far

About: Entering its fourth season, Week Thus Far, is a newcomer to late-night. The show's format includes a mock news desk segment, similar to SNL's Weekend Update, where it satirizes all sorts of issues that impact Canadians and their communities. The program is hosted by comedian Dan Huen and his co-host Ben Walker. The show has a raw, uncut feel to it, because it's filmed in front of a live studio audience at King's Head Pub. Thanks to YouTube's longer video limits, you can enjoy not just a snippet, but the entire episode. Click the big play button, doh!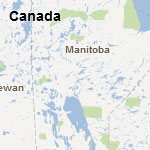 Where: Manitoba, Canada; Shaw TV
First Aired: 2011
Fun Fact: Week Thus Far, abbreviated as WTF, even has an official drinking game for viewers, which is admittedly appropriate for a show produced out of a pub.
Have I Got News for You

About: Have I Got News For You has managed to stay fresh and funny for over two decades. With 43 complete seasons to its name, Have I Got News for You pioneered the panel TV show format in British comedy. Each week, two guests join team captains Ian Hislop and Paul Merton to ridicule the news stories of the past week. Since 2002, guest hosts have rotated on a weekly basis, instead of having a permanent host. The selected clip from the 2012 season shows English actor Benedit Cumberbatch kicking off the show with true-blue British humour.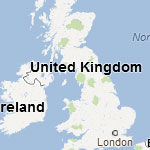 Where: United Kingdom; BBC One
First Aired: 1990
Fun Fact: The show received the Lifetime Achievement Award at the 2011 British Comedy Awards.
Russell Howard's Good News

About: Russell Howard's Good News is a British smash-hit comedy and topical news show hosted by comedian Russell Howard. Howard performs a stand-up routine on the week's news, peppered with sketches and special guests who have been recently prominent in the media. The content seems to skew towards the follies of entertainment and pop culture, rather than politics, targeting audiences of the YouTube generation in a similar fashion to Tosh.0 and The Soup in the U.S.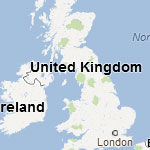 First Aired: 2009
Where: United Kingdom; BBC Three
Fun Fact: One of the regular show segments is called Mystery Guest, where a surprise guest is brought in and Russell has to guess why he or she had been in the news that week.
Ten O'Clock Live

About: In launching 10 O'Clock Live, British television executives sought to replicate the successful, culture-defining formats of The Daily Show with Jon Stewart and That Was The Week That Was. Hosts Charlie Brooker, Jimmy Carr, Lauren Laverne and David Mitchell bring a witty, informative and wry take on the week's news, events and current affairs.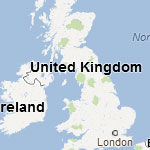 First Aired: 2011
Where: United Kingdom; Channel 4
Fun Fact: Take a guess at what time the show airs.
Good News Week

About: On Good News Week, hosts Paul McDermott, Mikey Robins and Claire Hooper decipher, dissect, deconstruct and completely misrepresent the news of the week. Good News Week draws its comedy and satire from recent news stories, political figures, media organizations, and often, aspects of the show itself. The show opens with a monologue by McDermott relating to recent headlines, after which two teams of three panellists competed in recurring segments to gain points.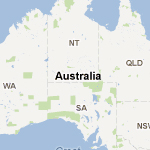 First Aired: 1996
Where: Australia; Network Ten
Fun Fact: Good News Week was on hiatus from 2001 - 2007. The U.S. Writer's Strike in '07 resulted in a short supply of American programs, which led to the demand for a fateful revival of the show.
Stay tuned, next we're traveling to exotic locales in Europe, Asia and the Middle East to round out our exploration of news satire shows around the world.
See related posts: