Next week, we're heading to the Big Apple to showcase our TV monitoring technology at Content and Communications World (CCW). Many broadcast folks refer to this hallmark event as the NAB of the East Coast. Since NAB in April, SnapStream's engineers have been diligently working to launch SnapStream 6.0 and tons of new capabilities.
Whether you're a current user or considering SnapStream for the first time, you'll find that everything in the new version helps to enrich your production workflow for recording, searching, clipping and repurposing TV content.
What's new to see at CCW?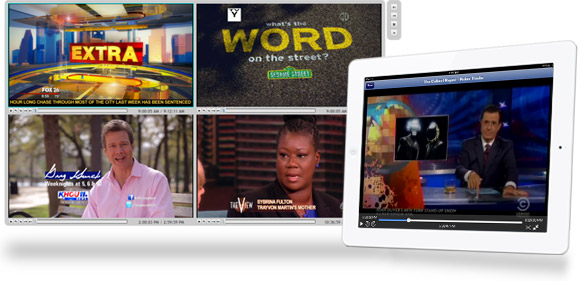 AirPlay, search, clip and share TV from your iPad
Collaborate using SnapStream's iPad app during your production meetings. Use AirPlay to display TV recordings and clips from your library in H.264. You can also run searches, create clips and share them in the cloud. Enjoy all of these features on the go, with the mobility and convenience of the iPad.
View multiple channels simultaneously
SnapStream's new multi-viewer enables you to watch up to four content streams simultaneously for a multitude of workflow applications, such as comparing what's airing on your competitors' channels at the same time.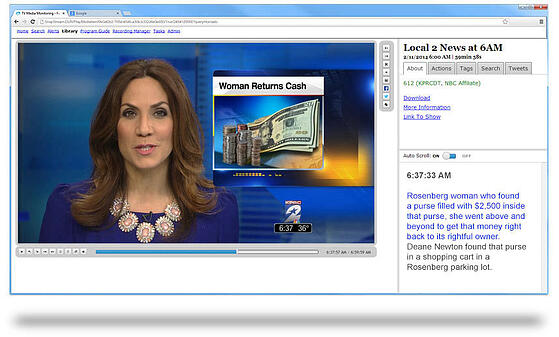 Watch TV and read the transcript, side by side
Monitor the broadcast video and televised transcript in a new interactive way, using Snapstream's new auto-scrolling transcript. Click on any keyword in the text to jump to it. Skip from one keyword mention to the next. Resize the windows to switch your focus from reading to watching, or keep it right at 50/50.
Monitor TV live and fullscreen
Enjoy the ability to track live, real-time events and freely flip between channels without recording anything to disk. Use the new fullscreen option to expand the video display for presentations or just to get a closer look.
Want to schedule a meeting?
CCW takes places at the Javits Convention Center in New York City, Nov. 13 and 14. SnapStream will be at booth 753 (see map below). We recommend setting an appointment with us in advance: schedule a meeting here. But, you are also welcome to swing by anytime during the show hours. See you there!
Schedule a demo