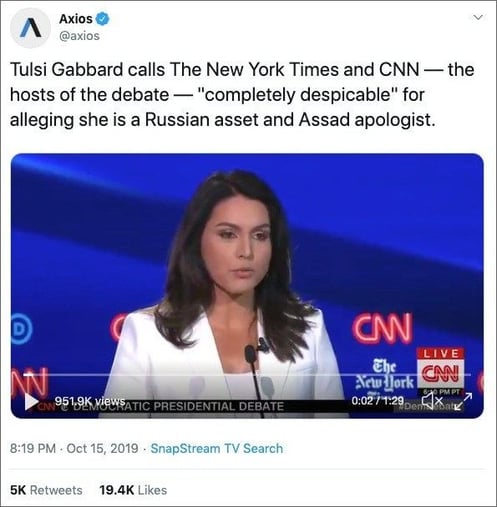 Much of the national conversation about the 2020 presidential election happens on TV—and being able to search, track, and clip that conversation can give your election coverage a leg up.
Find Exact Moments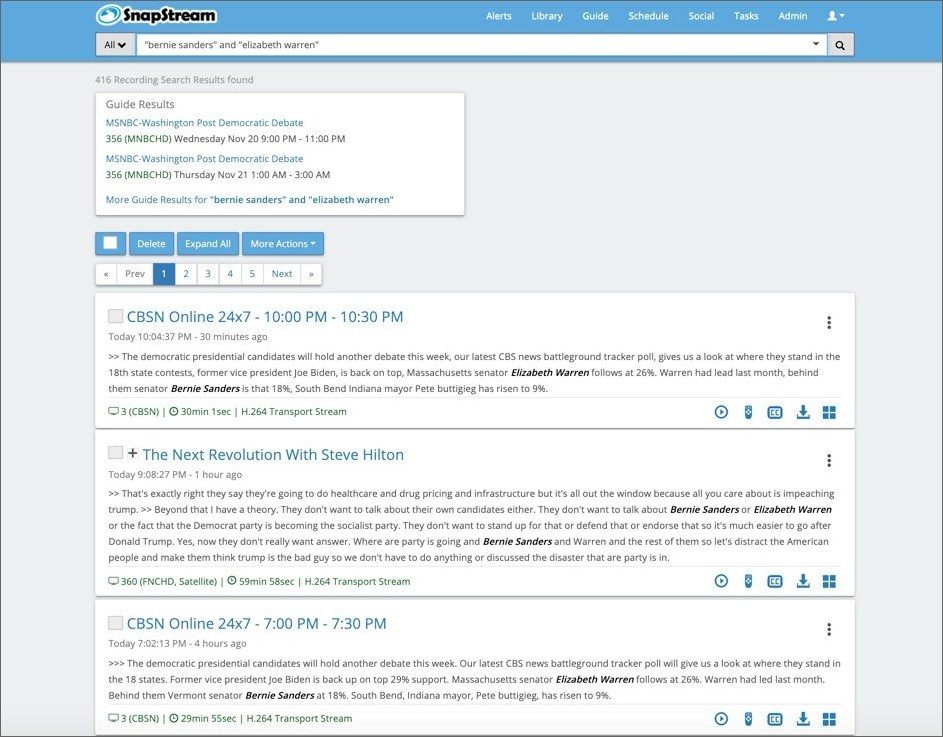 Maybe you missed a candidate's appearance on a news show, or simply didn't catch a particular comment she or he made during a debate. With SnapStream, you can search through the closed captioning text and program guide data for all the TV shows you have recorded to instantly find the exact moments you're looking for.
You can search for a particular candidate's name (such as "Bernie Sanders"), and even refine your search to find narrower matches (such as "Bernie Sanders" and "Elizabeth Warren").
Track Mentions with TV Alerts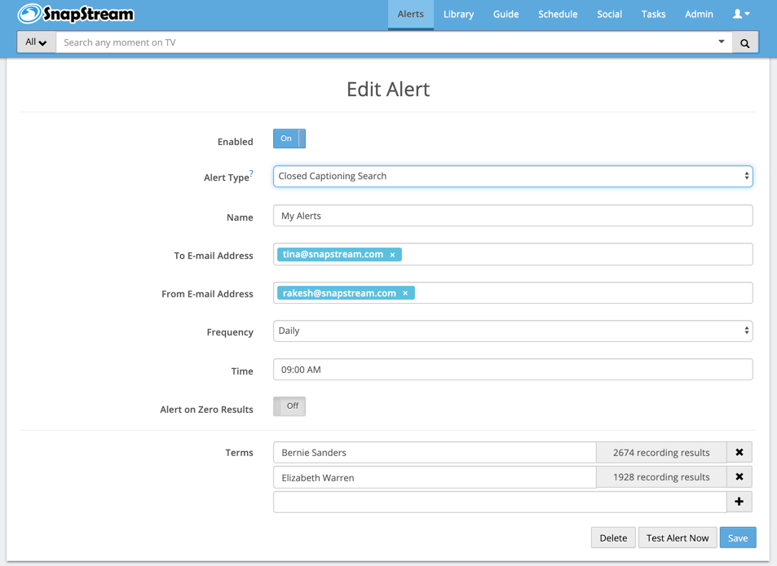 With SnapStream's TV Alerts feature, you can get consistent emails about the search terms that matter to you and your reporting.
Each SnapStream TV Alert is made up of one or more search queries (ranging from simple to advanced). You can set up an unlimited number of TV Alerts, and dictate the frequency and time of day you get them.
For example, you can set up TV Alerts for the search terms "Bernie Sanders," and "Elizabeth Warren" to appear in your inbox every day at 9 AM.
Additionally, you can send TV alerts to as many people as you'd like.
Clip Videos for Increased Engagement on Social Media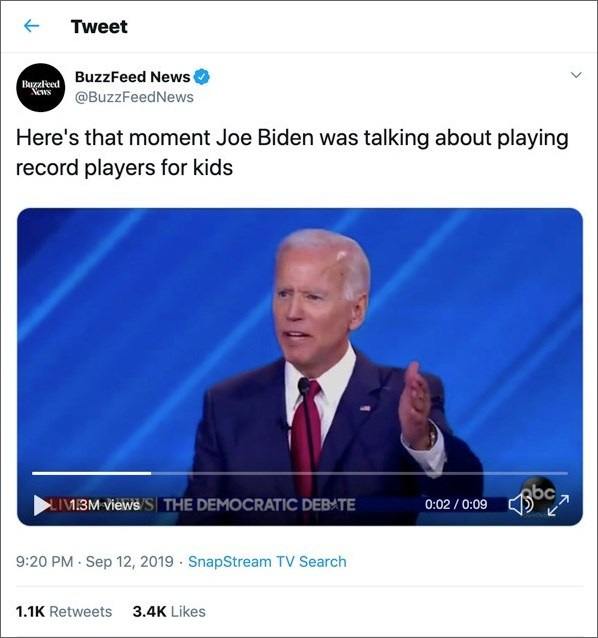 Did a candidate say something surprising on TV? Did a commentator or spokesperson make an interesting, insightful comment about the election?
While you can write out a tweet or Facebook post quoting what was said, doing so takes away a lot of the nuance. Creating a video clip of that moment and sharing it on social media would be more powerful. Your followers would not only get to listen to what was said, but they'd also be able to glean additional context, such as tone and body language.
They'd also be more likely to engage with your posts. On Twitter, for example, tweets with video get 10x more engagement than those without.
With SnapStream, you can clip any moment from broadcast TV to create a video, GIF, or screenshot. You can then instantly share that moment to Twitter, Facebook, and YouTube. You can also vertically crop clips for sharing on Snapchat, Instagram, and TikTok.
---
SnapStream makes broadcast TV searchable, and live video and broadcast TV social. Users can find any moment and mention on TV by searching closed captioning data and setting up TV Alerts. They can also instantly capture, create, and share video clips, GIFs, and screenshots to Twitter, Facebook, and YouTube, as well as create square and vertical clips for Instagram, Snapchat, and TikTok. SnapStream's customers include BuzzFeed, Politico, CNN, and the Media Research Center.