SnapStream 9.3 brings you clipping across recordings, new task notifications, 3x playback in the web player, and more than 75 bug fixes and improvements. You can see these new features in action by watching our on-demand webinar. Here's what we've added and improved:
A few of the highlights:
Clipping Across Recordings
New Task Notifications
3x Playback
Clipping Across Recordings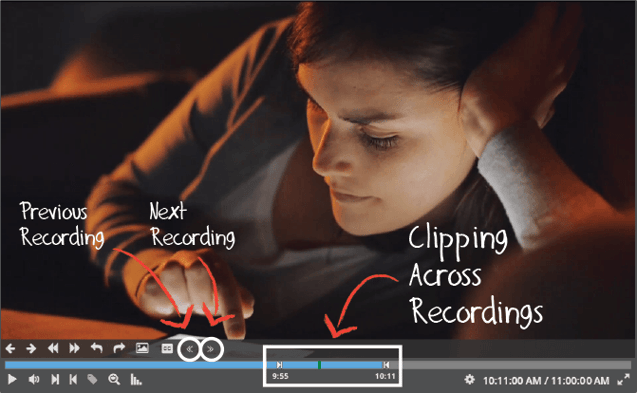 SnapStream 9.3 lets you clip across recordings without missing a frame. Did your show start early or late? No need to worry. As long as you're recording a feed continuously, you'll get a merged timeline in the player.
To get started, load the recordings you want in the player and clip across them. The result? A seamless clip from point to point.
New Task Notifications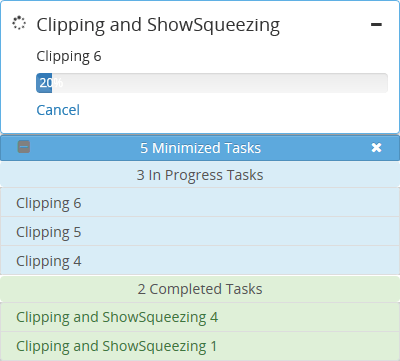 The revamped notification system in SnapStream 9.3 lets you minimize, dismiss, or even retrieve tasks later. You can control how much of your screen notifications cover.
To minimize a notification, click the "-" bar on the top-right pane.
3x Playback
Save even more time watching clips with 3x playback in SnapStream 9.3.
Every single frame will play at 3x the speed. And the pitch corrected audio means you won't hear chipmunk voices.
To play a clip at 3x the speed, go to the playback speed settings in the player and select "3x."
More
SnapStream 9.3 has over 75 other bug fixes and improvements, like improved HLS recording. Please read the full release notes.
(Usually 1 hour)
SnapStream's support team will perform the upgrade via a remote session.
See SnapStream 9.3 in action.