The Daily Show with Jon Stewart has inspired so many TV shows and spin-offs worldwide, that the initial query of "who are they?" evolved into a four-part series. (See posts 1, 2 and 3.) Right on key, the Foreign Policy in Focus recently wrote about the Global Stewarts, too.
We have learned that comedy and politics are tightly integrated, not just at home, but abroad. It's been good to pop out of our own "cable TV bubble" and to see how the international crowd entertains, from living rooms in South America to Israel. In today's final batch of shows, you'll see that every nation's comedic style reflects the social and political culture of the population. Comedy is how people make sense of, poke holes in, and cope with the critical, and oftentimes trivial, events gripping their daily lives.
Heute-Show

About: The Heute-Show is a straight-up German adaptation of The Daily Show hosted by Oliver Welke. Meaning "today show," Heute-Show is a nightly half-hour news comedy program that mock reports on current issues in the political landscape of Germany, as well as international news. If you're fluent in German, you can enjoy watching a full episode featured above. Viel Spaß!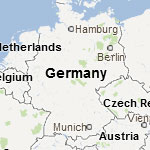 Where: Cologne, Germany; Channel ZDF
First Aired: 2009
Fun Fact: Anchorman Oliver Welke also co-wrote a book called heute-show with a writer from the TV series, Morten Bold.
Al-Bernameg

About: Born out of the Egyptian revolution and Syrian uprising of 2011, grassroots Al-Bernameg has become a political tour de force and nationwide television sensation. Literally "The Program," Al-Bernameg began as a viral phenom on YouTube, gaining millions of viewers under the title The B+ Show. Host Bassem Youssef says he was inspired by The Daily Show with Jon Stewart. Ten episodes later, ONTV offered to take Youssef into broadcast production three times a week, making national history as the first show of its kind. Youssef also became the first media personality to successfully transition from a YouTube Show to broadcast television.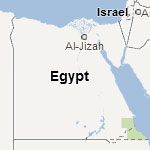 Where: Cairo, Egypt; ONTV
First Aired: 2011
Fun Fact: Before emerging as a TV star, Dr. Bassem Youssef was known as the cardiothoracic surgeon who helped wounded Tahrir Square protesters after the Battle of the Camel. Clearly, he's certified to dissect "the heart of politics" using his own razor-sharp wit.
Parazit

About: Parazit is a Persian-language satirical TV show hosted by two Iranian ex-pats, Kambiz Hosseini and Saman Arbabi. The weekly half-hour show, which originally aired as a 10-minute segment, has now developed a mass following with Iranian audiences. Directly influenced by The Daily Show, Parazit pokes fun at the absurdities of life in the Islamic republic, giving audiences an outlet from their oppressive government. Parazit translates to "static," which references the Iranian government's attempts to jam foreign satellite programming.
Enjoy a full episode with English subtitles, courtesy of Parazit's YouTube channel.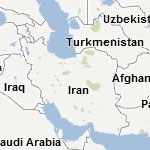 Where: Parazit airs on Voice of America, which airs overseas to Iran via satellite, the Internet and bootleg DVDs. Since the show is broadcast from the United States, it is able to bypass the government's strict censorship.
First Aired: 2008
Fun Fact: The hosting duo, Hosseini and Arabi, made a guest appearance on The Daily Show in January 2011.
Eretz Nehederet

About: Eretz Nehederet (ארץ נהדרת), which means "A Wonderful Country" in Hebrew, is Israel's smash hit spoof news show. Every Friday night, Israeli audiences tune in to enjoy the show's political satire as a welcome source of comic relief. Eretz Nehederet reflects the nation's current affairs, institutions and leaders, with an irreverent style similar to The Daily Show. Host Eyal Kitzis, often compared to Jon Stewart and Ali G, works alongside the country's brightest comedians to make one of the most watched and influential shows on Israeli TV.
Click above to watch the skit, Angry Birds Peace Treaty, which conveniently uses English plus subtitles to translate all of the squawking.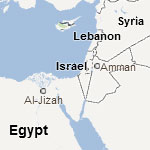 Where: Tel Aviv, Israel; Channel 2
First Aired: 2003
Fun Fact: Eretz Nehederet airs on Friday night (the Sabbath), which means no TV for observant Jews. But, because of the show's permeative effect on Israel's popular culture, a religious lawmaker successfully got the station to air repeats of the show during the week.
If I Were Prime Minister

About: If I Were Prime Minister of Japan (太田光の私が総理大臣になったら…秘書田中) is a prime-time news satire show starring Hikari Ōta, a standup comedian who gives his take on running the country, in a country where direct political satire is considered taboo. Acting as Prime Minister, Ōta begins every show with a radical manifesto that will somehow bring bring peace to Japan and/or the rest of the world. The guests of the day then heatedly debate both sides, lampooning Japan's typical political debate shows. The New York Times wrote about how Ōta is pushing the boundaries of political satire in Japan, saying that he is the closest thing the country has to Jon Stewart.
It seems that content is blocked from the U.S., so I couldn't find a clip to share with you.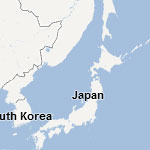 Where: Tokyo, Japan; Nippon TV
First Aired: 2006
Fun Fact: Despite the extreme nature of the show, Ōta steers clear of certain topics, such as the imperial family and North Korea, because of the complexities and a general lack of public understanding.
See related posts: