SnapStream 9.2 introduces proxy file generation and playback, automatic transcript generation (beta), video thumbnails in the Library plus many more new features. We'll be walking through the new software during a webinar on Wednesday, March 27th at 2pm CDT. Check out the new additions and improvements we've made:

A few of the highlights:
Proxy File Generation & Playback
Automatic Transcript Generation (beta)
Video Thumbnails in the Library
Closed Caption Display
Digital Signage on SnapStream Set-Top Boxes
Proxy File Generation & Playback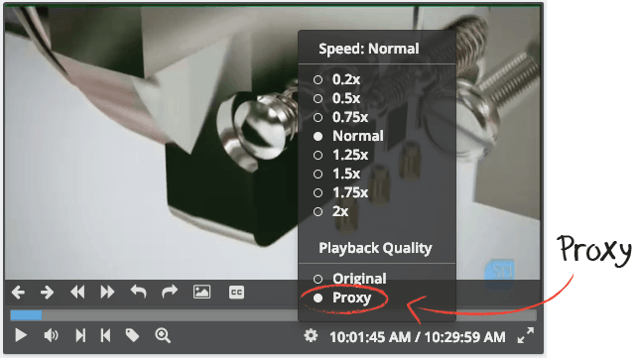 SnapStream 9.2 is capable of generating low bitrate, low-res proxy files for the videos recorded by SnapStream. Watch your recordings using much less bandwidth, while clips and exports occur on the original high bitrate, high-res recordings.
If you're working from home or on-the-road, then you can much more easily view your SnapStream recordings over slower connections. In addition, it allows a higher number of internal users to watch video concurrently from SnapStream.
Generating proxy files requires additional hardware for the processing involved, so please contact SnapStream Sales to get started.
Automatic Transcript Generation & Playback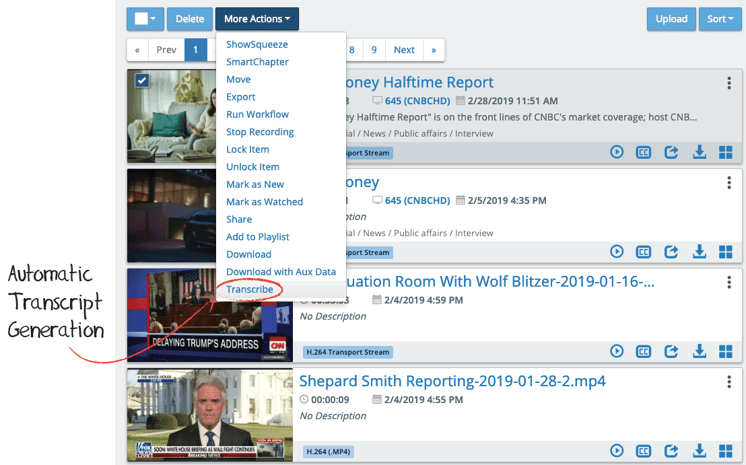 SnapStream 9.2 includes a beta version of Transcript Generation.
Are you recording live news conferences with no closed captioning? Recording your school's morning announcements? No problem.
Select the items in the Library and use the Transcribe action in the More Actions menu. Transcript Generation works great for any TV channel or video stream that has no closed captioning or subtitles.
Video Thumbnails in the Library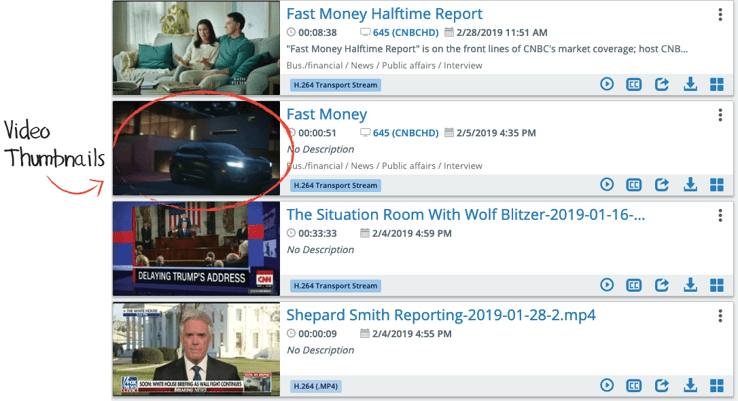 The SnapStream Library now includes Video Thumbnails of your recordings. These thumbnails help convey the subject of each video and will make scanning for content much more efficient.
SnapStream 9.2 will automatically generate thumbnails for all of your future recordings.
Closed Caption Display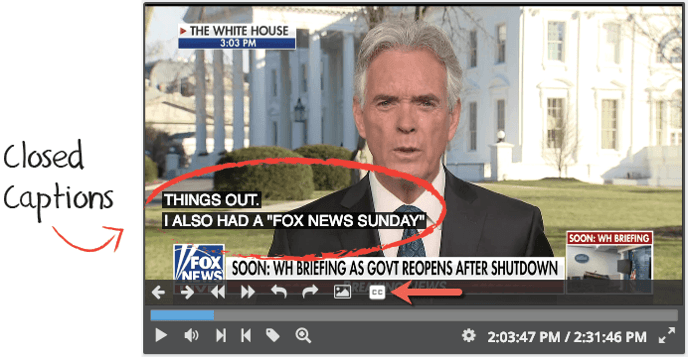 SnapStream 9.2 adds new ways to view closed captions and subtitles. Now you can view closed captions directly over the video in the Web Player. Not only does this help the hearing impaired, but you can mute the sound and still read what's being said.
SnapStream TV Set-Top Boxes in lobbies, libraries and other common areas can also display closed captioning.
Digital Signage on SnapStream TV Set-Top Boxes
SnapStream TV Set-Top Boxes can now display digital signage. Create a playlist in the Web UI and then select which set-top boxes to play. You can also browse to a specific playlist on the SnapStream TV Set-Top Box itself.
More
SnapStream 9.2 has so much more, like custom thumbnails for Tweets, live stream crossposting, quick download link for completed clips, and more. Please read the full release notes.
(Usually 1 hour)
SnapStream's support team will perform the upgrade via a remote session.
Watch SnapStream 9.2 in action.