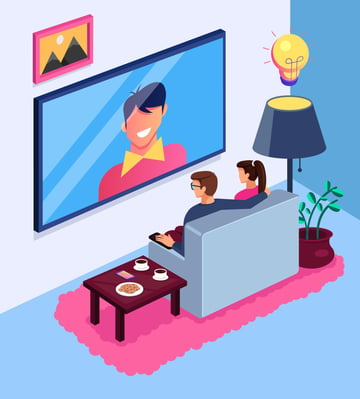 Audience measurement and attribution is tougher than ever, with neither surveys nor browser data telling the full story. Fortunately, the Pew Research Center embarked upon a year-long study to better understand news consumption habits, technology usage, and how research methodologies are trying to keep up.
With the rise of digital media and the diversification of channels used by traditional news sources, not only do researchers have a tougher time measuring readership/viewership, but even audiences themselves are confused. While the Measuring News Consumption in a Digital Era study in its entirety covers ways to improve news attribution surveys and data-gathering, this blog will focus on the findings related to who is watching the news, how they're watching it, and their overall understanding of the news media landscape.
News Consumption is Relatively High, Media Literacy is Low
While most Americans claim to consume news on a regular or semi-regular basis, confusion exists around how news organizations actually work.
According to the study, a little over half of respondents are at least fairly confident they can distinguish between news organizations that do their own reporting versus those that do not.
When asked about specific outlets, including news aggregators like Google News and Apple News, more than two-thirds of respondents either thought these outlets did original reporting or weren't sure.
Paying for News is Uncommon and Not Well Understood
What connotes 'paying for news' has changed drastically over the past decade. Historically, directly paying for news meant subscribing to a publication or purchasing one at the newsstand. With the rise of cable and the internet, more indirect forms emerged.

Today, Americans get news from a vast set of sources but tend to think of buying access to news in specific terms. When broadly asked if they'd paid for news in the past year, 83% of respondents said they had not.
However, when researchers asked respondents more specific questions as to whether they had subscribed to print or online news, or donated to a public broadcaster, the data shifted. Of the initial respondents who said they hadn't paid for news in the past year, 19% claimed to subscribe to print or online news when asked in those specific terms.
Overall, the vast majority of Americans are not directly paying to access news sources via subscription or donation, which puts greater pressure on news outlets to secure ad revenue, indirect revenue via licensing, and reimagine their financial models.


Streaming Services and Digital Devices Not Seen as News Sources
Audiences are broadly familiar with streaming devices and services, but a relatively small portion turn to these sources for news content. Less than 20% of study respondents said they get news at least sometimes from streaming devices or services, including Roku, Firestick, Netflix, and Hulu. These same respondents also responded as getting news from TV and digital devices. At the same time 85% of total survey respondents said they get news from mobile devices or PCs.

Something doesn't quite add up, right?

The real answers emerged in the cognitive interviews with survey respondents. It turns out, rather than seeing streaming devices or services as news sources, audiences think of them as tools that enable them to access a variety of content - entertainment, information, and possibly news - whenever they want. Put more simply, many respondents think of streaming services as either TV or internet content.