A few of the highlights: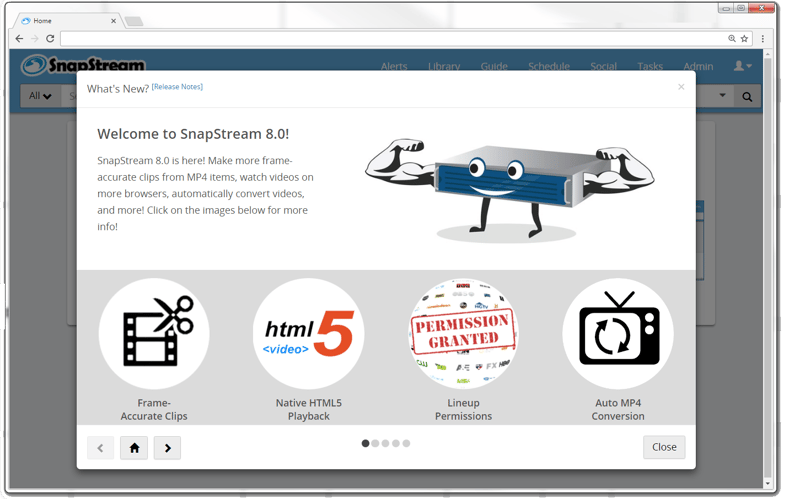 Native HTML5 Player (H.264 TP & MP4)
Enjoy seamless playback with no browser plug-in needed for all your H.264 transport stream (TP) and MP4 recordings. "It just works" for anyone in your organization, and across all browsers and devices including:
Windows
Macs
iPads & iPhones
Google Chromebooks and
Android phones and tablets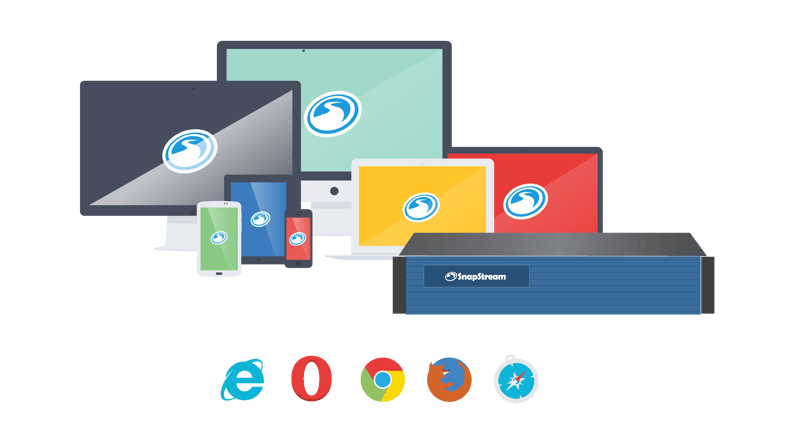 Using SnapStream without a browser plug-in is easy... you just need your recordings in H.264, which you get automatically with the SnapStream Encoder. If you are recording to MPEG-2 or MPEG-2 TP, learn how you can start recording in H.264.
Automatic MP4 Conversion
Access your transcode settings in the admin panel to toggle this feature. Once toggled on, all of your H.264 clips will automatically be converted to MP4.



MP4 file format offers maximum compatibility with video editors (like Avid and Final Cut Pro and Adobe Premiere), social websites (such as Pinterest, Tumblr, Instagram, etc) & mobile devices. Export MP4s directly into your video editing software, or clip directly to MP4 for easy integration with iOS and Android.
Frame-accurate Clipping (H.264 MP4 Recordings)
We're always working to improve our clipping performance, and we're happy to announce frame-accurate clippings for MP4 recordings.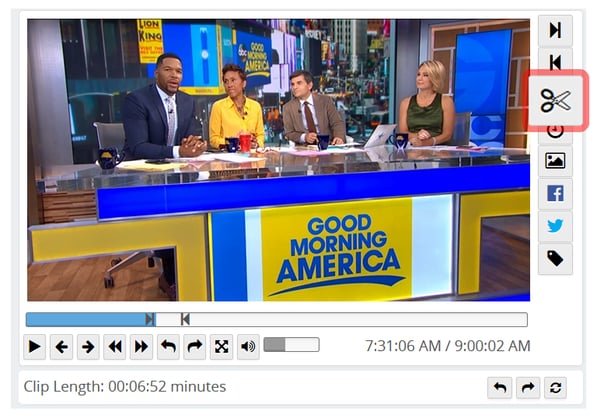 Lineup Based Permissions
Want to allow certain users a more extensive library? Or are you concerned with restricting channel access (does everyone need to be watching ESPN...)? With SnapStream 8.0, you can ensure your users are only accessing the channels they need.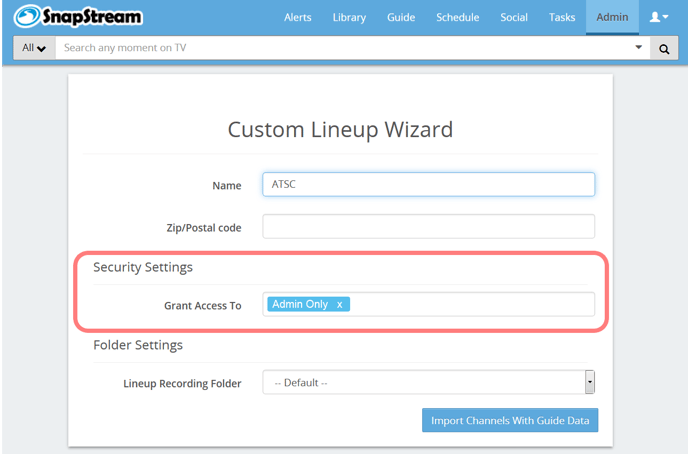 Additional New Features:
Password reset functionality
Composite/S-video input support on the SnapStream Encoder
True full-screen experience
Playlist sorting
SnapStream Set-Top Box support.
Read the full release notes.
---

Schedule Upgrade to 8.0
(Usually 1 hour)
SnapStream's support team will perform the upgrade via a remote session.
For most users, you won't need to uninstall and reinstall a new version of the SnapStream Web Player. Once your system admin upgrades your SnapStream to 8.0, your users will be ready to go.
---
Webinar: SnapStream 8.0
Wednesday, Nov 16th at 1pm