First and foremost, let me start by saying, "Welcome to the family "Last Week Tonight," John Oliver, and the entire team of producers, editors, and show writers!"
In case you haven't heard, "Last Week Tonight with John Oliver" selected SnapStream's TV recording and search technology to help build the TV clips and content that will be used on the show. (Here is the press release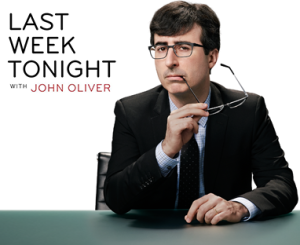 )
Need an example? Next time you tune in (the show airs every Sunday on HBO) watch for the pop-up TV clips that John Oliver references throughout the show. Those clips are pulled using SnapStream!
How They Use SnapStream
With SnapStream's technology, the team at "Last Week Tonight" is able to quickly search and aggregate mass amounts of current, often obscure, TV content from worldwide sources. This technology, along with John Oliver's undeniable genius for political satire, is the perfect equation for comedic gold.
Just ask Ari Fishman, a producer at "Last Week Tonight" who said,
"SnapStream has proven itself to be the premiere product for high-volume television recording and search capabilities.

We are hoping to achieve an extensive SnapStream footage archive that we can effectively use as our primary research tool. SnapStream keyword searches makes it a very organized user experience, and we anticipate growing our SnapStream library. All of our producers [are] confident in SnapStream's capabilities."
A Favorite Among Many Shows and Networks
"Last Week Tonight with John Oliver" is not alone in their hunt for an efficient way to find and repurpose specific TV content. They join a host of successful shows and networks including "The Daily Show with Jon Stewart," "The Colbert Report," "E! News" and "The Arsenio Hall Show," to name a few. All of these shows, and many more, use SnapStream's clipping, content repurposing, and archival for their shows.
In fact, SnapStream is known throughout the broadcast and network industries for its ability to quickly research interesting commentary, news trends, and comparative talking points.
Here is what some of our current clients have said recently:
"It would be impossible to generate the amount of content our show requires without a [technology] like SnapStream. The immediacy with which we can research and distribute video has been invaluable to our creative process." - The Colbert Report

"Night in and night out, SnapStream helps us create the freshest monologues in late night." - The Arsenio Hall Show

"SnapStream is a single solution for creating and packaging aired content for distribution to advertisers." - MLB Network
So next time you tune into "Last Week Tonight", or any of the other shows mentioned, wow your friends and family by letting them in on the secret behind those TV clip pop-ups - SnapStream's TV search technology.