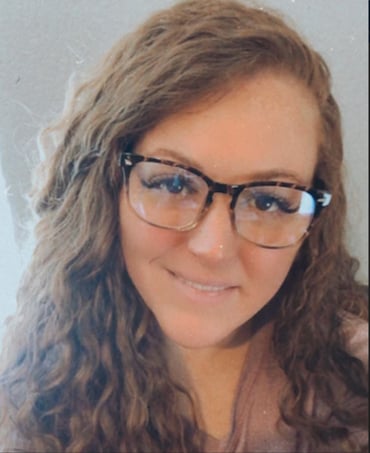 Hey SnapStream Fam! Here at SnapStream, our people are everything and we like to show them off. This week, we'd like to introduce you to our incredible Team Lead for Customer Success, Emily!
How did you find SnapStream?
Funny story! A previous coworker of mine was interviewing for the role and ultimately took another route - but not before she put me in touch with the hiring manager. There were so many little things that just clicked throughout my interview process and I knew SnapStream was the right place for me. Turns out, the previous coworker who initially took another route recently joined my team here! It's funny how life works out sometimes.
What is your role here?
I was hired into the role of Sr. Customer Success Manager and I was recently promoted to lead our Customer Success team! I really love diving in with our customers and learning more about how they use their system to capture and share the moments most important to them. Our Customer Success team is also responsible for implementation, onboarding, training, driving value/engagement and really being the quarterback and voice for our customers here on the SnapStream side.
How have you grown with SnapStream?
I think a better question is how haven't I grown! I started in April 2021 and I continue to learn something new about our company, customers and the industry every single day. Our company values at SnapStream also definitely contribute to the growth mentality I've come to love here. While they all resonate with me, my current favorite is 'Experiment Without Fear.' It helps to remind me that if something doesn't work out like we thought it would, it's ok to pivot and try a different approach.
What is your favorite thing about SnapStream?
My favorite thing about SnapStream are the people - my coworkers and customers. One thing that was very obvious to me early on at SnapStream is the dedication to our customers and their experience with not only our product but our people as well. I get to work with really smart, kind and collaborative people each and every day working towards the same mission, and it feels good!
What do you like to do when you aren't at SnapStream?
My family and I like to see live music, hike, garden, travel, cook, play video games and play outside in our neighborhood. I personally like to read and watch TV shows/movies in my downtime. I also love to make clay earrings when I have some free time and am feeling creative! I just got my first cross-stitch kit, so we'll see how that goes.