A few of the highlights: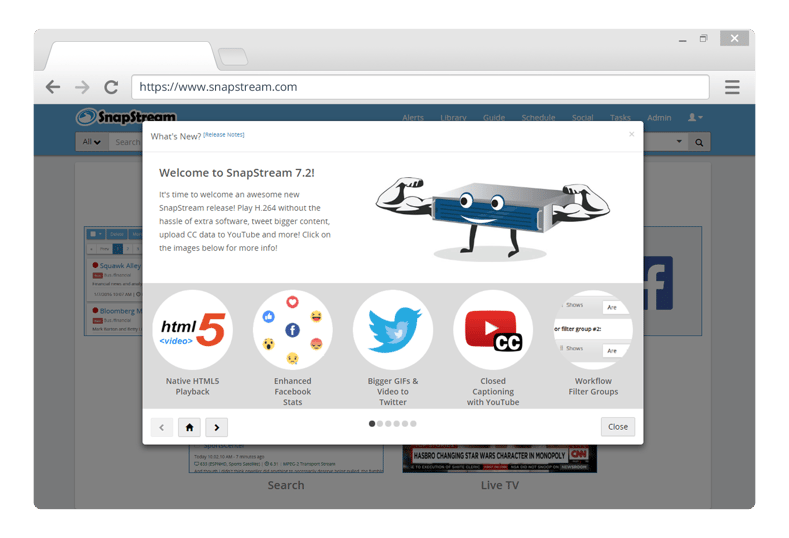 Native HTML5 Playback
(H.264 - MP4 only)
Seamlessly watch MP4 video on any browser with our native HTML5 playback.This means no more installing or updating the SnapStream Web Player Plug-in and easier use of SnapStream throughout your organization. It just works in all modern browsers.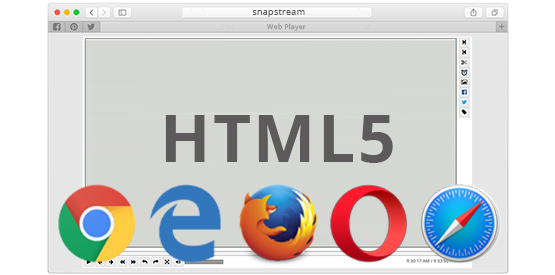 Facebook Improvements
1. You can now get more stats on your Facebook TV clip uploads including; time viewed, autoplays, impressions, engagement rate, etc.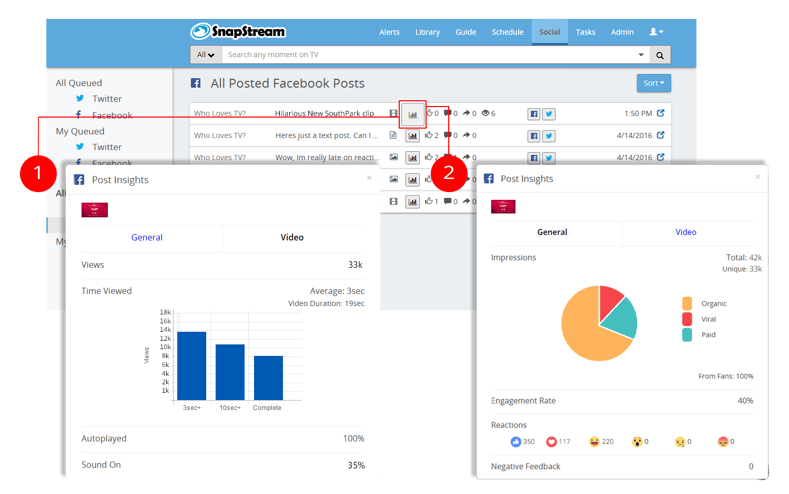 2. Navigate to the social dashboard and view reactions other than just "likes".
3. Create custom video thumbnails. Upload your own image to summarize your video and get the most attention.
Upload longer GIFs and videos to Twitter
You can now upload up to 140 second TV clips natively to Twitter (the limit used to be 30 seconds). You can now you can upload 15MB GIFs directly from SnapStream (the limit used to be 5MB). Bigger, better, higher-resolution GIFs.
Twitter increased gif upload limit. Now I can finally share the entire Matrix movie in a tweet! (cc @KingJames) pic.twitter.com/xpxNvm835b

— Ian Chan (@chanian) July 12, 2016
Closed Captioning with YouTube
Pump up your engagement via YouTube with closed captioning. With SnapStream 7.2, TV clips uploaded to YouTube are automatically transmitted with their corresponding closed captioning. This improves the SEO and accessibility of your YouTube videos.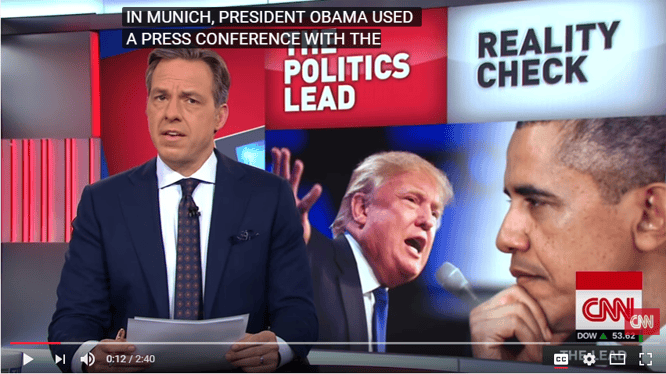 Better, Faster, Stronger Workflows with 'OR' filtering.
'OR' filtering allows you to combine similar workflows, eliminating clutter and enhancing your workflow process. For example: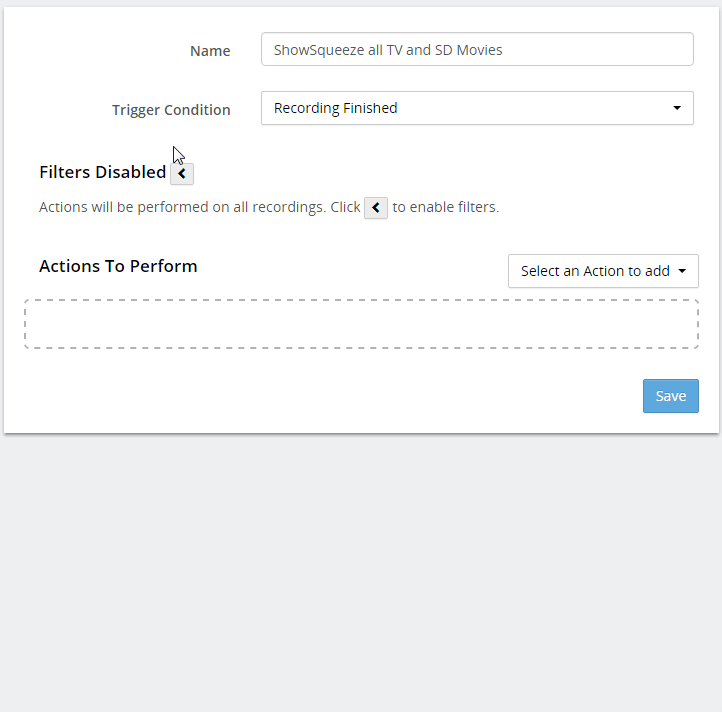 Plus many more updates...
Read the full release notes.
---

Schedule Upgrade to 7.2
(Usually 1 hour)
SnapStream's support team will perform the upgrade via a remote session.
For most users, you won't need to uninstall and reinstall a new version of the SnapStream Web Player. Once your system admin upgrades your SnapStream to 7.2, your users will be ready to go.
---
Webinar: SnapStream 7.2
Wed. August 31 at 1pm CDT