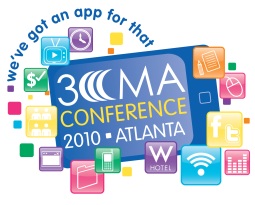 In Atlanta last week (Sept. 8-10), I represented SnapStream at the City-County Communications and Marketing Association (3CMA) annual conference. The event combined technology, creativity, information and networking in a fun-filled atmosphere.
They had dozens of workshops focusing on every aspect of communications. I was lucky enough to participate as a panelist for "Stay on Top of Your Game: Communications Survival Skills." With experienced 3CMA'ers Michelle Bono (Asst. to City Manager, Tallahassee) and Joe Munoz (PIO Manager, Maricopa County), we discussed techniques for flourishing consistently in local government communications and marketing.
It was exciting to bring television monitoring to the conversation and gauge the importance, especially at the city government level. Nearly 200 3CMA'ers made the trip to the conference and are now headed back to their work sites armed with powerful new tools to increase their communication arsenals. I'm looking forward to next year's event in Austin--3CMA Texas Style!