Governments use SnapStream to monitor television for a variety of reasons. In most government uses, it's the PIOs who are using SnapStream to keep themselves, and thus the public, informed about issues that relate to the governing of the city and the reaction of the media to those issues. It is the responsibility of the PIOs to track events, issues and people relating to their specific department/agency.
So as the PIO, you are responsible for being spokespeople for the City and for coordinating all other communications activities with the media and citizens. Being able to respond quickly to coverage relating to your city is key. SnapStream servers allow you to do just that. Using the TV search function, you can find whatever you're looking for immediately, without having to scan through hours of media coverage manually.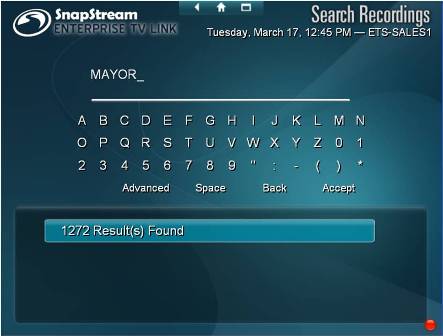 The SnapStream Servers also give you the ability to edit out just the segment you need and then email that clip. You can even have an email alert sent to you notifying you of mentions of whatever it is you're looking for. Read more about SnapStream email alerts.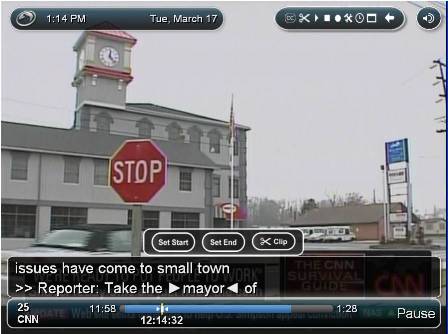 Do More With Less. With SnapStream, administrators can easily control who has access to the server and what features they have access to. For a lot of government groups, for example, access to media recordings is limited to one centralized group, and so those departments that have access are often overloaded with requests for copies of news coverage – which is both time-consuming and expensive.
By using SnapStream Servers to streamline your media monitoring efforts, you can:
Improve reaction time to media coverage
Eliminate costs of VHS tapes and shipping
Give access to multiple departments; reducing unnecessary strain on one centralized group
Recently, The City of Austin was a guest speaker for a webinar we held on the benefits of using SnapStream for government media monitoring. Reyne Telles, the Media Relation Manager at "Corporate PIO" says that as the City of Austin has been on a hiring freeze and his team has been short-staffed, SnapStream has enabled his group to do more with less. Read more about how the City of Austin is using SnapStream.