Background
First, some background. The City of Austin is the 14th largest city in the United States, the capital of Texas and home to 700,000 residents. Known for its high-tech companies (for example, Dell and Samsung), its government, and seven-time Tour De France winner Lance Armstrong, Austin gets it's fair share of attention in the media.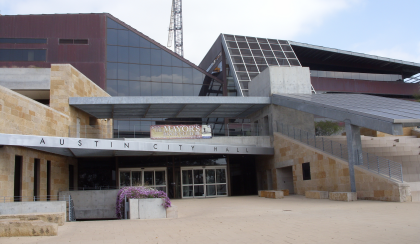 And Austin's residents are active citizens, with a great interest in things happening in the City of Austin. Accordingly, there are six TV news organizations in Austin -- ABC, CBS, NBC, FOX, Univision and News 8 Austin -- all of whom individually cover things happening in Austin City Government. The City of Austin team estimates that there are probably 150 news stories about the City of Austin in any given month -- that's about 33 TV news stories a week!
Austin's Public Information Office
Wikipedia has a good description of the job of a public information officer:
"Public Information Officers (PIOs) are the communications coordinators or spokespersons of certain governmental organizations (i.e. police departments, army, city, county, state governments). They differ from public relations departments of private organizations in that many of them typically do not engage in marketing, but solely in providing information to the public and the media..."
So Austin's Public Information Offices are responsible for being spokespeople for the City and for coordinating all other communications activities with the media and citizens.
The City of Austin has one central public information group, called the "Corporate PIO", and then there are another 25 to 30 department PIOs for each of Austin's various city departments, including:
Austin Police Department
Austin Fire Department
Austin Water
Austin Energy
Austin Convention Center
Economic Growth and Redevelopment
Parks and Recreation
Public Works

Austin's "Corporate PIO" handles anything relating to the central city management and larger issues that span multiple departments. With 6 local TV news organizations and television being approximately 60% of all media mentions the city receives, monitoring TV has always been important to them.
How the City of Austin USED to monitor television
Before SnapStream, the City of Austin's Corporate PIO and 25-30 department PIOs monitored television in a fragmented fashion -- everyone was doing their own thing.
VCRs and VHS tapes: The "Corporate PIO" group and 2 other departments PIOs had large banks of VCRs that they used to record television onto VHS cassette tapes. Naturally, VCRs were a labor intensive solution.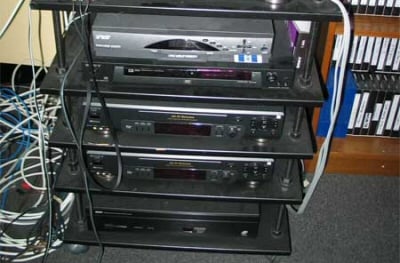 DIY PC TV Recorders: Two other department PIOs had built their own DIY PC TV recording devices. These devices requires constant upkeep and maintenance and were, ultimately, unreliable.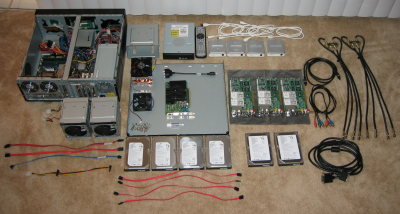 What the rest did: All the other PIO department would call the "Corporate PIO" group asking to be sent physical VHS tape copies of media mentions they had received. This put a lot of burden on the "Corporate PIO" group to take requests, dub tapes and then physically ship VHS tapes around the city.
So the way the City of Austin used to do media monitoring was fragmented (everyone was doing their own thing), expensive (lots of labor went into making recordings and then making cuts of those recordings), and time-consuming.
How the City of Austin monitors television TODAY (yes, with SnapStream!)
Sometime in 2007, Keith Reeves at the City of Austin saw a demonstration of SnapStream at a TATOA event and after a few more meetings, the City of Austin bought a 10-tuner SnapStream Server in 2008.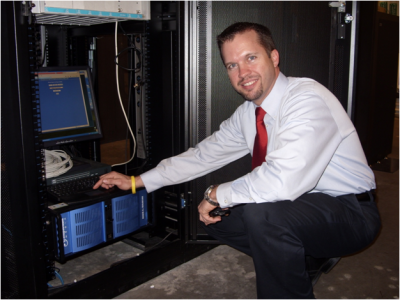 The City of Austin's SnapStream Server is hosted inside of a data center in Austin City Hall and it's used by all the department PIOs across the city. The ability to schedule new recordings is limited to a few administrators. Here's a breakdown of how the City of Austin uses the 10-tuners on their SnapStream Server:
Tuners 1 through 6:
These are used to record every news broadcast from Austin's 6 news channels -- FOX, ABC, CBS, NBC, Univision and News 8 Austin.
Tuner 7:
One tuner is dedicated to recording the City of Austin's municipal channel -- this includes recordings of all City Council meetings and many of the City's other public meetings.
Tuners 8, 9 and 10
: The last three tuners are dedicated to record one-off newscasts (for example, if there is a news segment on CNN that the City of Austin knows they'll be covered on) and to record TV shows requested for educational purposes. For example, there was a documentary airing on TV about a particular gang that was moving into Texas and the City of Austin's Gang Task Force was able to request that video and use it for educational and training purposes. Finally, these last few tuners allow for very limited live TV viewing by a handful of users.
Single solution with self-service for departments: Now, SnapStream's client software is installed on 50 desktops throughout the city. When a particular department wants a TV clip, rather than calling Austin's "Corporate PIO", they just run the client software, search for what they are looking for and create their own clip.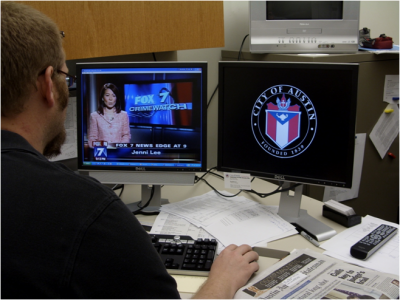 Keith Reeves, Manager at Austin 6 and the architect for SnapStream at the City of Austin says, "SnapStream has allowed us to cut down on our DVD dubs for City Council meetings and various department PIOs. Before, we'd get consistent requests for burning stuff for each of the 25-30 departments around the City of Austin! Now we just tell them, talk to the rep in your office and they can make you a clip of just that segment. You don't have to wait on us, just go do it yourself."
And as other city government employees have seen SnapStream, additional users have wanted access to the City of Austin is in the process of adding additional clients to their SnapStream setup.
Getting more done with less: Reyne Telles, the Media Relation Manager at "Corporate PIO" says that as the City of Austin has been on a hiring freeze and his team has been short-staffed, SnapStream has enabled his group to do more with less. And Reyne is able to respond and react more to the media.
"If I get a call from a reporter at ABC asking about something that was said on another network in Austin, I can immediately pull it up in SnapStream, see what was said 10 minutes ago and get back to the reporter very quickly with a response," said Reyne.