Five dollar footlongs, five golden rings and five years of Government Video Expo. Five is indeed a prime number. SnapStream is entering its fifth season of showcasing its TV search technology at GV Expo, the East Coast's largest pro video and broadcast expo. Will you be there?
If so, be sure to come and find us! This year, we're smack dab in the middle of all the techie action at booth #523. Exhibits run November 30 and December 1 at the Walter E. Washington Convention Center in none other than Washington, D.C.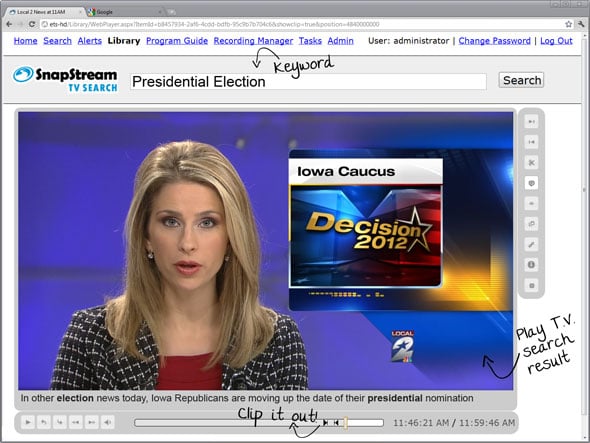 In the context of federal government, SnapStream fits the bill for a variety of purposes, like TV monitoring intelligence and political campaign tracking. At the local level, public information officers leverage SnapStream's TV search and clipping technology to chronicle their media content. In turn, SnapStream supplies a huge workflow boost, expediting media responsiveness while eliminating the chore of manually scanning recorded broadcasts.
Get in touch if you'd like to schedule a demo with us during GV Expo.