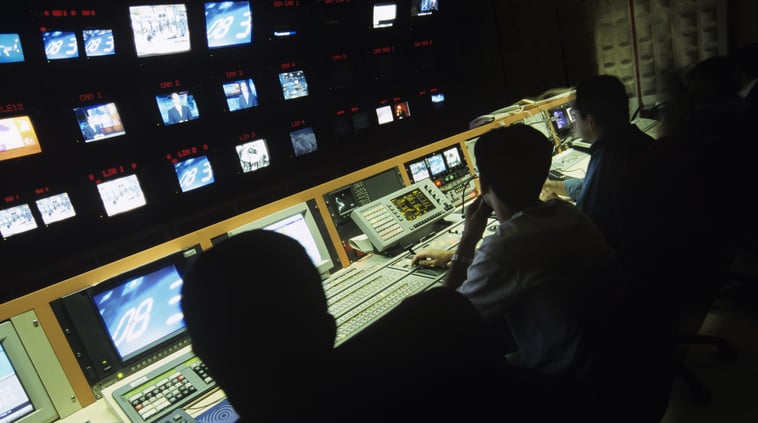 sirtravelalot/Shutterstock
A great broadcast monitoring and compliance product is the difference between being prepared with evidence or scrambling when a customer files a loudness complaint with the FCC, an advertising client alleges that an ad didn't run properly, a viewer claims that captions didn't run properly, and more.
It's crucial to properly evaluate any broadcast monitoring and compliance system prior to making a purchasing decision. SnapStream asked a few anonymous industry professionals—a studio broadcast engineer at a local television station group, a maintenance engineering director at a cable company, and a field operations director at a Multichannel Video Programming Distributor (MVPD)—how they would evaluate their next broadcast monitoring and compliance solution. Here's a selection of the questions they told us they would ask.
Maintenance Engineering Director, Cable Company
Question they'd ask: "Which current mandated compliance monitoring features does the product support?"
Our take: A baseline piece of information to determine is which of the things required by law in your country the product will log and monitor.
For example, in the United States, all video programming distributors need to close caption their TV programs. They also have to follow the CALM Act, which states that the audio of TV commercials can't be over a certain amount louder than the TV program they're accompanying.
Any broadcast monitoring and compliance product that you're considering should equip you to meet your country's regulatory requirements.
Question they'd ask: "Which business required monitoring features does the product support?"
Our take: In addition to regulatory compliance, broadcasters have to deal with business required monitoring. Take Nielsen Audio Watermarks—they are an integral part of Nielsen ratings, which give broadcasters important information about the audience size and composition. If your organization embeds Nielsen Audio Watermarks, for instance, make sure that the system has a detection method in place to alert you when the watermarks aren't present.
Additionally, you might need to use your broadcast monitoring and compliance system for advertising proof of performance. Showing your advertisers exactly how their ad ran—and that the beginning and end of the ad didn't clip—can help you sell more ads.
Question they'd ask: "Is the product capable of meeting future needs/functionality in a SMPTE 2110, Dolby Atmos, 4K, and streaming (D2C) world?"
Our take: As the broadcast monitoring and compliance space goes through technological changes, it's important that any product you're evaluating has a team behind it that's constantly staying on top of new developments and iterating. In the broadcast monitoring and compliance world, this means having a path to SMPTE 2110 support (SDI over IP workflows with uncompressed and compressed video), Dolby's latest standard for audio (Dolby Atmos), 4K video, and IP ingest and monitoring for OTT channel monitoring.
If standards and business needs change, you want your system to change too.
Studio Broadcast Engineer, Local Television Station Group
Question they'd ask: "What kind of configurability does the product have and does it support your custom workflows?"
Our take: Maybe in addition to recording everything, you want to record at a lower bitrate to save storage, or create and share clips of your recordings. Or integrate to your cloud storage provider like Amazon S3 or your online video player (OVP) like Brightcove or Ooyala.
A system that has the right configuration options and custom workflows can help you save time.
Question they'd ask: "How long is this system going to go before I need to reboot it?"
Our take: Asking about a system's long-term stability is important. Whether you're tracking your feeds for loudness compliance, ad verification, air checks, or something else, it's crucial that the system you're using has high availability—ideally, it can run for weeks and months continuously.
If the system requires frequent reboots, your logs will be incomplete, not to mention the extra hassle involved in administration and maintenance.
Field Operations Director, Multichannel Video Programming Distributor (MVPD)
Question they'd ask: "How does this product allow me to be as proactive as possible to alert me of any issues, rather than being reactive?"
Our take: If there is an interruption on your feeds, you want to get a notification as soon as possible. The moment you get that alert, you can start fixing the problem.
A system that doesn't give you alerts means you might not find out when you get a black frame video, pixelation, or loss of closed captions or Nielsen Audio Watermarks.
Question they'd ask: "Should we move forward with your product, how do you convince me that we will receive adequate technical support, being that we're a 24x7 operation?"
Our take: During a crisis, you might require the product's support team.
A support team should quickly respond to your initial support request, and have the technical expertise and willingness to do whatever it takes to solve your problem. And if they're available around-the-clock, it means that whenever something goes wrong, you won't be left to figure it out on your own.
---
With SnapStream Monitoring & Compliance, you can monitor your feeds for regulatory compliance and advertising proof of performance. Our solution includes closed captioning verification, loudness monitoring, audio watermark detection, and more. SnapStream also offers tools for searching TV; sharing TV clips to Twitter, Facebook, and more; and sharing clips of live events to social media in real-time.