Hi Everyone!
My name is Eric and I'm the Customer Success Specialist here at SnapStream. What the heck is a Customer Success Specialist? Great question! It's my job to make sure your experience using the SnapStream software is amazing. I want to help you take full advantage of SnapStream's features to make your job finding, clipping and sharing television content as easy as possible.
I've had the opportunity to meet many of you, whether in person or by phone. If we haven't met yet, please consider dropping me a line at eric@snapstream.com or by phone at (713)-554-4591. I'd love to chat with you!
We've created some really incredible resources to help you and your team take full advantage of the SnapStream software. I want to take this opportunity to share with you some of my favorites.
SnapStream Cheat Sheets are colorful, fun and full of useful information. Keep them on your desk for quick reference on how to use SnapStream's most powerful features. Our newest cheat sheet showing all of SnapStream keyboard shortcuts is below.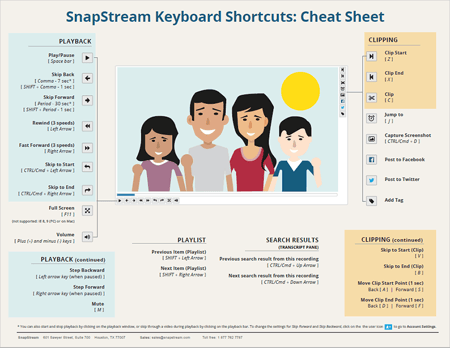 We've created how-to pages for nearly all of the features of the SnapStream software. Our how-tos show you step-by-step instructions for each task with a picture of each step. Learn how to do everything from creating a GIF with meme text to cloud-sharing a clip to a colleague or friend. Click below to see our webplayer clipping how-to!
Have a question about a specific feature of the SnapStream software? Odds are very good our SnapStream Help File has the answer you're looking for!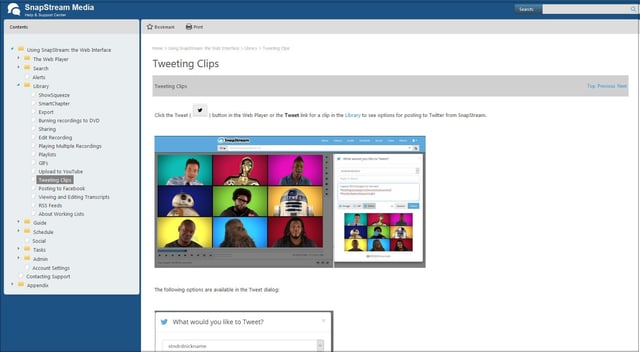 Our engineers are always adding new features to SnapStream. Get a look at all of the newest features on the SnapStream Release Notes page. Did you know we recently added full iPad playback support for H.264 content in SnapStream, for instance? Click the image below to see all the great features added with each new release of the SnapStream software.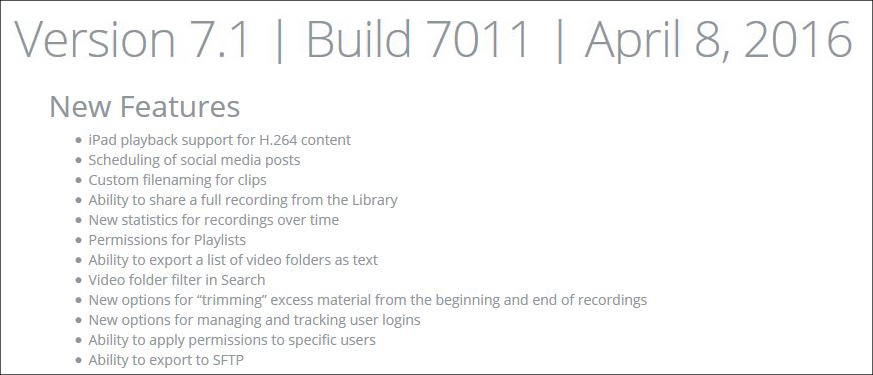 Still have a question? Don't hesitate to reach out to me at eric@snapstream.com. I can't wait to see all of the awesome ways you use SnapStream. What are you waiting for? Snap to it!
Eric Cohn - Customer Success Specialist, SnapStream