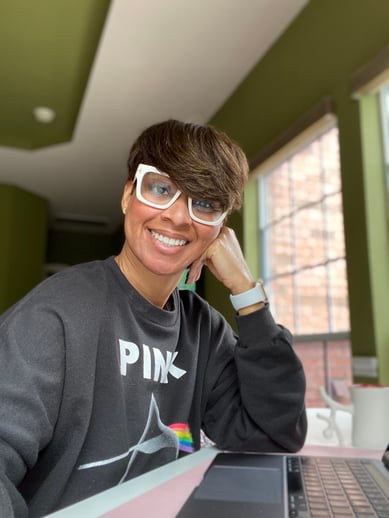 Howdy! Here at SnapStream, our people are everything and we like to show them off. This week, we'd like to introduce you to our customer experience mastermind, Rhetta:
How did you find SnapStream?
A former colleague reached out to me about the opportunity to establish a customer success program here at SnapStream. Once I met the team here, I knew I'd found my "tribe". Building a CSM program has been such a rewarding experience. My passion is taking care of customers and helping them tell stories using our product.
What is your role here?
Director of Customer Experience
How have you grown with SnapStream?
Heck yea, by leaps and bounds! There are so many exciting ways to interact with our customer base. We're constantly seeking new and innovative ways to increase engagement, drive product value and provide amazing customer experiences.
What is your favorite thing about SnapStream?
100% the people and company culture. I joined the company during the pandemic and wondered if I would be able to make meaningful connections working remotely. SnapStream made it easy to climb aboard and join the team that I now consider my work family. It's like going to work every day and getting to work with the cool kids. How cool is that!
What do you like to do when you aren't at SnapStream?
I love to read. Any genre will work as long as the characters are richly developed and the plot is complex and multi-layered. When I'm not reading you can catch me spending time with my grandgirlz, the dynamic duo, Kai (4) and Kensley (3 months).