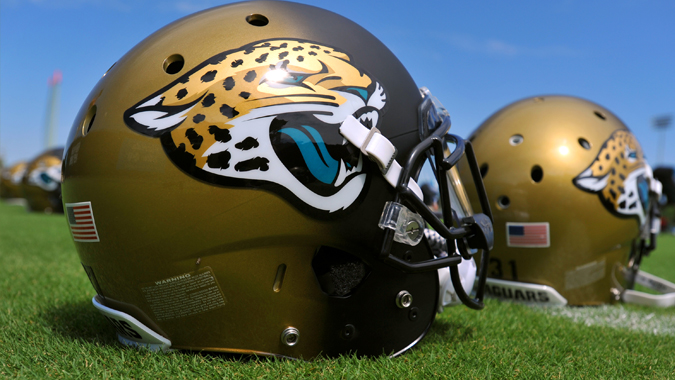 The NFL's Jacksonville Jaguars are scoring big points on the field, and on Twitter and Facebook. How are they doing it?
At the beginning of this season, SnapStream's social TV tools joined the Jaguar's digital team to up their social game. The stats have been STELLAR. It's exceeded their expectations.
The Jags had an initiative to use more animated GIFs this season, to drive fan engagement and better keep up with the pace of the game.
"With SnapStream, we can get a video or GIF from TV to Twitter & Facebook in 19 seconds. Before, it took 45 minutes."
- Chris Burdett, Senior Digital Media Manager of the Jacksonville Jaguars
SnapStream helps the Jags rapidly fire GIFs onto Twitter / Facebook in 19 seconds flat. Perfect for play-by-play coverage on social. Pre-SnapStream, it used to take them 45 minutes to create and post any clips or GIFs.
It's so important to be the first to post must-see game moments from TV, to capture the most social reach and engagement. And SnapStream helps the Jags move fast on social. (See full press release.)
Check out some of the most hard-hitting posts from the @Jaguars this season
From live-tweeting GIFs during recent games, the @Jaguars have scored 700-800+ retweets and favorites on average:
— Jacksonville Jaguars (@Jaguars) August 15, 2015
Congrats to @TelvinSmith_22 on winning AFC Defensive Player of the Week! pic.twitter.com/7xZIzMSCxM — Jacksonville Jaguars (@Jaguars) October 28, 2015
Your #Jaguars get the win! Head to https://t.co/NFZmFsyGmJ for all postgame coverage! #MOREJAX pic.twitter.com/Esk677j14S

— Jacksonville Jaguars (@Jaguars) October 25, 2015
Agent 88 strikes! pic.twitter.com/zUhhojhgFg — Jacksonville Jaguars (@Jaguars) October 25, 2015
On Facebook, the Jaguars have racked up thousands of video views and likes:
Alex was drinking a Bud Light at a home game when Jaguars Owner Shad Khan asked him if he was #UpForWhatever!

See what happened next: http://jagrs.com/UpForWhatever102015

Posted by Jacksonville Jaguars on Tuesday, October 20, 2015