Y'all, CCW (Content and Communications World) is happening this week. Watch out New York City, because SnapStream's both exhibiting AND leading a conference session at CCW that you won't want to miss. If you'll be at the Javits Center November 12-13, here's the rundown on where to find us:
Attend Our Session
Title:
CBS Black Rock: Recording & Clipping TV with a "DVR on Steroids"
Speakers:
Heather Doyle, Director at CBS Black Rock Media
David Hadley, Technical Director at CBS Black Rock Media
Gayan Gunawardana, Sales Manager at SnapStream
When:
Wednesday, November 12
Time:
10:15 AM EST (First session of the show!)
Where:
Production + Post Theater (Javits Center)
More:
Session info below
Visit Our Booth
Come by for a demo at booth #755!
CBS Black Rock: Recording & Clipping TV with a "DVR on Steroids"
Hear from CBS Black Rock Media's Director, Heather Doyle, and Technical Director, David Hadley, as they discuss the TV recording and clipping workflows of their group in a panel led by Gayan Gunawardana of SnapStream. As part of CBS Operations & Engineering, CBS Black Rock Media fulfills TV clip requests for every division of CBS, such as the sales, marketing, sports and affiliate relations groups.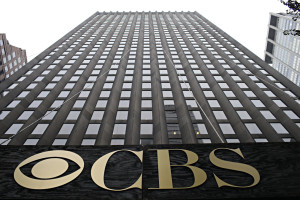 Whether it's a TV clip of the "The Big Bang Theory" for a press rep or an NFL broadcast clip for a sponsor, they can efficiently service everyone with the robust recording and clipping capabilities of SnapStream. Heather and David will briefly review the archaic processes of pre-2008, which were dependent on one-channel DVRs, long overtime hours of manual recordings, hunting for specific clips, editing software and VHS tapes/DVDs.
The discussion will focus on how the group was able to streamline processes to a single system and find several "bonus use cases" involving their top exec's TV appearances and engaging CBS Sports fans on Twitter.
Meet us at booth #755
It's your chance to see a live demo of SnapStream's new social TV features, in addition to our robust TV recording and TV search capabilities:
Monitor your TV show and viewer reactions on Twitter, side by side
Reply to tweets with TV screenshots, clips and animated GIFs while your TV show is airing
Post directly to your Facebook Pages with TV screenshots and clips
Add a caption to any TV screenshot
Create animated GIFs in a snap, to share on Twitter or anywhere on the Web
Schedule a Meeting