On April 7-10, we're off to Las Vegas to showcase the new, upcoming features of SnapStream's automated TV monitoring and content repurposing technology at NAB (National Association of Broadcasters). This year, you can find us (exhibiting for our eighth time!) in South Upper Hall SU4321 at the Las Vegas Convention Center.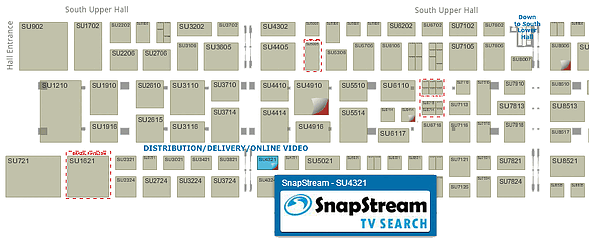 (Click image to enlarge.)
Meet with us at NAB
Here's a glimpse of the new workflows and features we're debuting at NAB 2014 and how they build on SnapStream's successful enterprise platform:
Record 100's of channels 24/7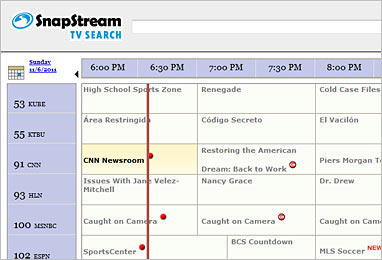 At the beginning of this year, we released new SnapStream ASI, which ingests and records the ASI stream.
At NAB 2014, you can look forward to another new input source: IP Capture!
Search TV by Keyword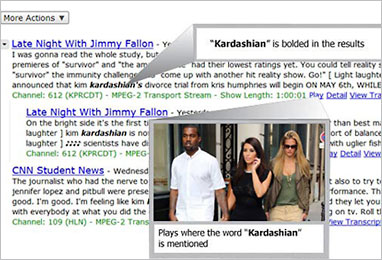 (Click image to enlarge.)
We recently made TV search even smarter with linguistic intelligence. In addition to exact keyword matches, SnapStream analyzes and includes relevant synonyms, misspelled words, pronouns, suffixes and more to broaden the scope of interesting search results.
New custom media tags also tie into TV search, because they help you save and search on additional meta data.
Create Unlimited TV Clips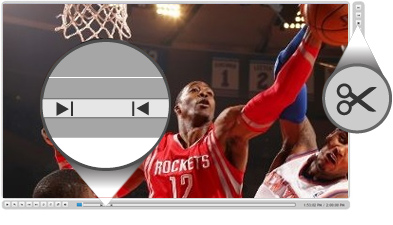 Earlier this year, we introduced a new option to Clip from Transcript, which saves a video clip based on your selected transcript text.
At NAB 2014, you can look forward to the unveiling of new, intelligent Auto-Clipping, which auto-magically clips content based on your TV Alerts.
Auto-Share Clips to the Cloud & YouTube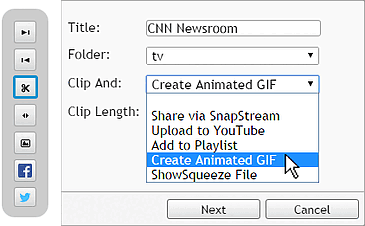 At NAB 2014, SnapStream will demonstrate the singular clip-and-share process, which seamlessly shares clips to SnapStream's Cloud, to be viewed by anyone, on any device, from anywhere.
Another new add-on to Cloud Sharing is the ability to grab and send clips more efficiently with batch sharing.
You'll also see the new auto-upload to YouTube integration. (Stay tuned for a similar integration with Twitter!)
Repurpose High-Quality Content
We have made new additions to Workflows, many of them brand new at NAB 2014, such as auto-sharing clips according to your set criteria and exporting content to Amazon S3 (cloud-based storage).
At NAB 2014, we're introducing new SnapStream hardware that speeds up transcoding for faster, more efficient file-based workflows and repurposing.
Meet with us at NAB
Are you going to NAB? Come swing by our booth anytime for a demo of SnapStream's current and upcoming features. Or better yet, reserve a meeting time all to yourself!
Schedule NAB Meeting