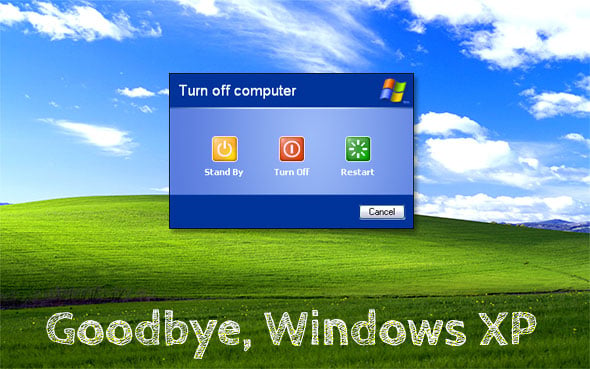 On April 8, 2014, Microsoft will be turning off support for Windows XP. If you currently have SnapStream hardware that runs on Windows XP, you are probably wondering what this change will mean for you. So, we'd like to take a moment to answer some of the questions you may have. If we haven't addressed your specific concern, you can always contact SnapStream's Technical Support Team, who's happy to help!
Can I Continue to Use SnapStream?
Yes, you may continue to make use of your SnapStream indefinitely. However, please be aware that Microsoft will no longer provide updates to Windows XP, including updates for critical security issues. If you continue to use SnapStream after Windows XP support ends in April, it will still work, but it may become more vulnerable to security risks. The Washington Post recently published an article about the vulnerability of government computers to hackers in the afterlife of Windows XP.
Will I Continue Receiving SnapStream Support?
As long as you have a valid SnapStream support agreement, our team will continue to provide you with first-class service (phone and email support, troubleshooting and warranty).
What to Do Next?
For the best possible experience in the future, we recommend that you upgrade to our newest hardware platform, which will also afford you with the latest software features. This is truly an opportune time to contact our Technical Support Team and consider upgrading, because:
Get up to a 20% Discount for Windows XP Trade-ins
We are offering up to a 20% discount for traded-in systems to help ease your migration from Windows XP to a brand new SnapStream.
Advantages to Trading in your SnapStream
Stay protected on a newer OS
The current build of the SnapStream SD or HD runs Windows Server 2008 R2 and the SnapStream Small Business Edition runs on Windows 7. According to Microsoft's latest life-cycle plan, upgrading guarantees you will receive critical security updates until at least 2020.
Access to the latest software upgrades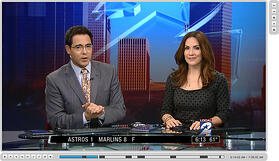 SnapStream software released after 2009 may not be compatible with your older system (check with us for details). Trading in for a new SnapStream connects you to the new Web interface, which provides richer features and management options than our client-based interface.
More robust storage technology and architecture
Our newest platform includes an updated RAID controller and hot spare hard disks, which supply increased redundancy in case of a hard disk failure. We also deliver improved flexibility and reliability through back-end improvements (i.e. SQL server for our software database and an IIS-based Web server).
SnapStream 4.9.3
(old hardware)
SnapStream 5.x
(old hardware)
SnapStream 5.0 & up
(new hardware)
OS
Windows XP
Windows XP
Windows Server 2008
Web Server
SnapStream-built
IIS Express
IIS
Data Store
XML and INI files
SQL Server Express
SQL Server Express
Faster processing power
An upgraded processor allows you to transcode video faster, and our clustering support allows the addition of dedicated nodes for even more transcoding power.
Scalability and future-proofing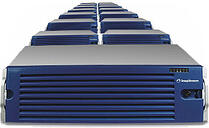 Clustering enables you to combine multiple SnapStreams to increase tuners, storage and processing power as needed. If you start with 4 SD tuners, you can add more tuners to your configuration as desired or convert them to receive a digital source (HD). Storage is also easily expandable, with a starting capacity of 3TB.
Better chassis
Compared to our older platforms, SnapStream's current build provides improved airflow, more powerful management features and error notifications, and simpler hardware replacement. Even replacing hot-swap hard disks is easier!
Get in touch with SnapStream Technical Support
To discuss your best options for handling the end of support for Windows XP, you can reach out to SnapStream's Technical Support Team at 1-877-696-3674 or support@snapstream.com, Monday through Friday, 8 a.m. - 6 p.m. CDT.