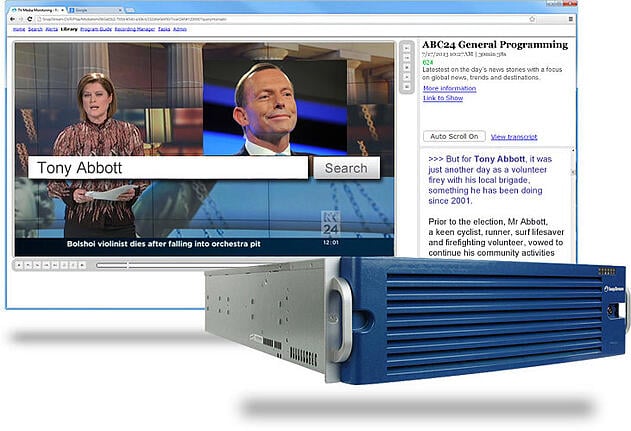 SnapStream is proud to announce that we've partnered with Australian digital media specialists Digistor to help introduce our TV search solution to Australia. We feel working together with Digistor is a big step forward in our company's expansion.
"We're delighted to have been appointed as SnapStream's dealer," says Digistor Managing Director, Andrew Mooney. "We were amazed at the ease of searching and repurposing of television content that their products provided when we saw them at NAB earlier this year. There's significant opportunity in the local market."
Our SnapStream DVB-T appliance works perfectly for any Australian organization with a need for recording digital TV. SnapStream can record any number of channels simultaneously, 24/7, and make them available to you at your desk on a Mac, PC or tablet.
SnapStream Sales Manager, Gayan Gunawardana, sees Digistor as an ideal partner to sell and support SnapStream in Australia given the product's features and Digistor's market focus.
"We're excited to be working with Digistor and believe that SnapStream's ability to monitor, search and distribute television content will fit in neatly with Digistor's customers' requirements, the company's technical skill set and their solutions experience," Gunawardana said.
Want to learn more? Click to view more info on SnapStream's Australian solution and for the official Digistor/SnapStream press release.