Getting Interactive
Tomorrow SnapStream will be participating at Journalism Interactive 2013, a new conference focused on intertwining journalism education and digital media. Host of the second annual event, the University of Florida houses one of the top 10 journalism schools in the country.
Scholars, practitioners, teachers and students, from universities near and far, will congregate at Journalism Interactive to share their successful approaches for delivering journalism education in today's metamorphic media space.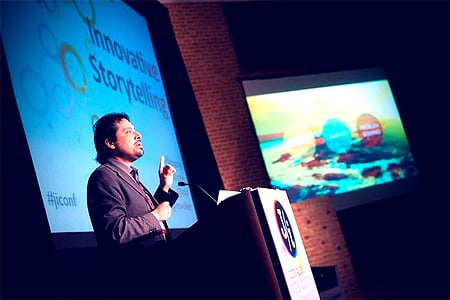 I graduated from UF's journalism school, so I'm filled with excitement about SnapStream's involvement with Journalism Interactive, which serves a tremendous purpose. It's admirable that this group of universities is taking an active role in seeking out new, influential technology and trends, and incorporating them into their curriculums.
Teaching Broadcast Journalism
Plain and simple, SnapStream provides universities with a new, digital platform for studying and teaching broadcast journalism:
With computer-based access to live and recorded television, professors can implement new teaching and research methods. Like at Emerson College, Graduate Journalism Professor Paul Niwa teaches students how to compare and contrast the coverage of a single news event across various outlets and networks.
By downloading transcripts and using the TV search feature, graduate students can count keywords and perform advanced content analysis.
Over time, universities will develop a searchable TV archive or library, which then becomes a valuable research tool and media resource.
Meet us in Gainesville
Are you going to be in Gainesville for Journalism Interactive? Let us know!