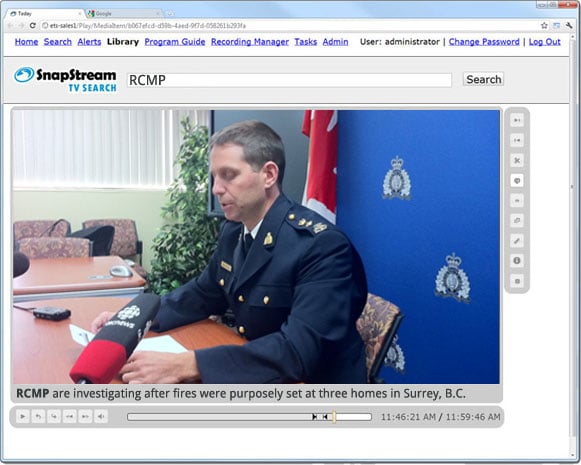 Since SnapStream is headed to Ottawa for GTEC next week, let's take a look at how government agencies can operate proactively when it comes to media relations.
In the spirit of parliamentary democracy, the Government of Canada recognizes the importance of journalists in providing the public with news and information, according to its Communications Policy. Therefore, all institutions are required to:
Cultivate proactive relations with the media.
Operate and respond effectively in a 24-hour media environment.
Reach and inform the media on issues of importance to decision-makers and the public, even on short notice.
How can institutions work to meet these objectives?
Monitoring the television media (and really, all forms of media) is the first step in opening the lines of communication. If the organization doesn't have its ears open or its antennas up, then it can't effectively respond to or inform the public (via the media).
In alignment with the need to respond to the media quickly, entities like The Royal Canadian Mounted Police have adopted SnapStream at many of their branches. Notably, SnapStream is also widely deployed in various aspects of the U.S. government, because it provides the following abilities:
Get notified of keyword mentions
Create and share TV clips
Archive TV content on a scalable basis
Plain and simple, SnapStream's core features deliver government officials with the most practical, reliable solution for managing the media, and managing it better. So folks, this is why we are going to GTEC Nov. 6 - 7: to help spread the aid of our technology across Canada.
Schedule an appointment with us at booth 1112
or drop by to discuss your TV monitoring goals at your convenience. Reference the map below so you know where to find us!