In the newest release of SnapStream, we added new features and made core improvements to deliver the strongest and most reliable TV search experience, yet.
+ We added muscle to our Mac version.
The Web Player for Mac supports viewing of in-progress TV recordings, which is a game-changer for TV monitoring on OS X.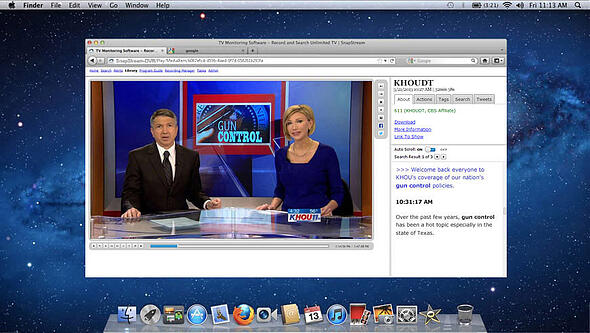 + We added more options for Workflows.
You can delay tasks, like ShowSqueeze, to occur a certain number of days later. This is what we call a new trigger in Workflows.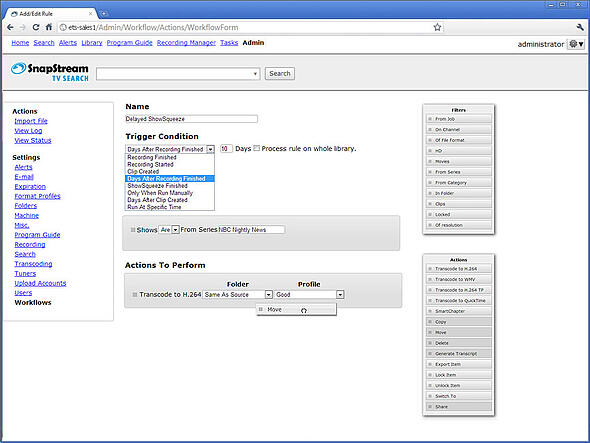 + We remodeled the TV Library.
You can sort recordings by date and channel to locate and play the content you want much faster.
+ We improved how you set Recording Priorities.
You can drag and drop your job priorities on the fly, to make quick changes.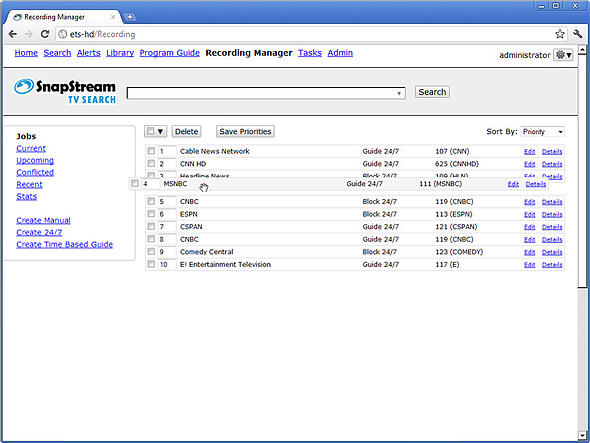 + We made things more speedy, in general.
Enjoy faster page loads and fewer clicks to get to your common tasks.
+ We make it easy to upgrade.
Contact SnapStream's expert support team to schedule your upgrade to 5.6. See what else is new in version 5.
support@snapstream.com
+1 (877) 696-3674
+ We love new users.
Contact our Sales Engineers to get started with SnapStream today.
sales@snapstream.com
+1 (877) 762-7787