TV Search on Target for Speed, Play Back H.264 on Your Mac
Today marks a new season, the first day of summer, and also the release of a new version of SnapStream. Yippee! In case you forgot, software upgrades are always free for current customers, so get in touch with our support team and we'll hook you up.
Here's a look at what's new in SnapStream 5.5.1: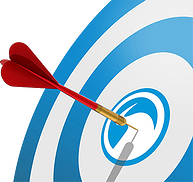 - Search TV up to 4X faster in the Web interface—from when you initially conduct a search to the individual page loads of your search results.
- Transcode to H.264 in half the time.
- Play back H.264 from the Mac Web Player.
- Record any digital channel 24/7 with seamless transitions between recording blocks.
- Use the new clip status box to track and play your clip faster.
- IR blast sub-channels when using ATSC/QAM converter boxes.
Curious about other improvements and bug fixes? Check the 5.5.1 release notes.
Also, if you're currently on version 4, you'll want to explore the gamut of new features available in version 5.