As frequent readers of our blog know, we've written several posts about how to build your own digital cable headend (aka a QAM headend). And we've reviewed most of the products in the market, including our favorite the Blonder Tongue HDE-2H-QAM.
But I just recently learned about some new products in this area from Drake and they appear to have GREAT price points: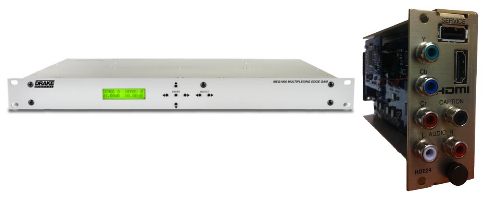 Drake's DSE24 High Definition Signage Encoder product: One box handles one channel and appears to cost about $1,200 per channel (compare this to the Blonder Tongue HDE-2H-QAM which will run you about $3,000 / channel). Problem is that these units do NOT support closed captioning right now.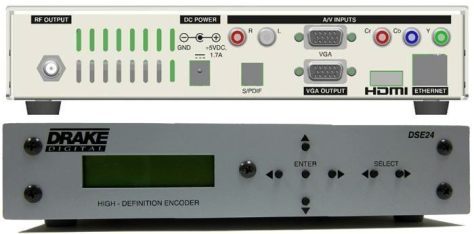 The only problem is we haven't tested either of these units yet in-house so we can't comment on video quality, stability, or other features. We're working on getting eval units in-house and once we do, we'll post more detailed reviews. Meanwhile, at least the HDE24/EH24 products appear to be VERY strong with all the necessary features and about 50% less than the Blonder Tongue product.