Today is the day! At the 2011 International Broadcasting Convention, Europe's largest professional broadcast show, SnapStream will premiere its best-of-breed TV recording and search capabilities on the world's stage, Hall 6, Stand 6.A06. This is a highly anticipated moment by many, and I mean MANY. Every day, we receive messages from organizations all over the world, looking to enlist SnapStream to solve their TV monitoring problems (which include costly clipping services and traditional, subscription-based media monitoring services).
The international distinction, or technical hurdle, has long been the varying digital broadcast standards native to each country. For example: In the U.S. and Canada, it's ATSC. In Europe, it's DVB-T and PAL. We soon discovered it wasn't going to be a simple migration to transfer the complexity of SnapStream's architecture over to these foreign standards.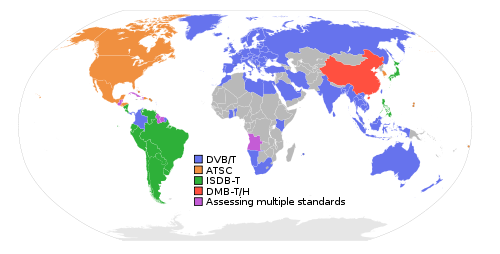 Luckily, our engineers are incredibly smart people! So it's in due course that our team is now on the ground in Amsterdam, showcasing the first prototype of our European TV monitoring technology. The new SnapStream adds support for PAL and early support for DVB-T. Subtitles and teletext searching will be incorporated into a subsequent release.
If you're at the Amsterdam RAI, Septemeber 9 - 13, you'll see up close how SnapStream enables organizations to record, log and search traditional TV (terrestrial, cable or satellite), all over the LAN.
Today, our powerful TV monitoring platform is used by hundreds of broadcasters, production studios, educators and governments across North America. Now, European organizations will soon be able to leverage SnapStream's robust capabilities:
- Record large amounts of TV, from 4 channels to 50 channels or... more!
- Archive an unlimited amount of TV shows with expandable storage
- Access TV over the LAN from any LAN connected PC with a web browser
- Perform real-time keyword searches of subtitles (where available)
- Easily create, download and e-mail TV clips
- Receive TV e-mail alerts of specific mentions
- Watch TV from any PC on the network
- Transcode TV files seamlessly and quickly to WMV and H.264 formats
If you're not going to be at the show, contact us to set up a Web demo and to glean additional information.