First of all, who knew the East Coast of the U.S. was prone to seismic activity? The last earthquake on record for the region was 1897!
When breaking news unfolds in a flash, SnapStream comes in extremely handy to rack up mentions about a particular topic. Boom, boom, boom. Today's rattling event is a prime example of our powerful TV search technology at work. In a matter of seconds, I pulled up 100+ hits and climbing for the keyword "earthquake," based on the local and national news channels recording at our office in Houston. (What you can record, is what you can search.)
How is your organization monitoring the East Coast quake? See examples of my TV search findings (click images to enlarge).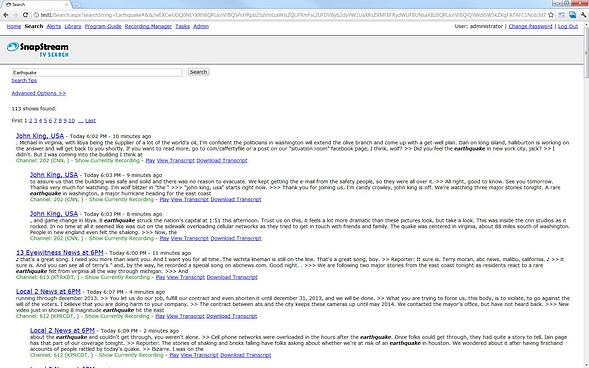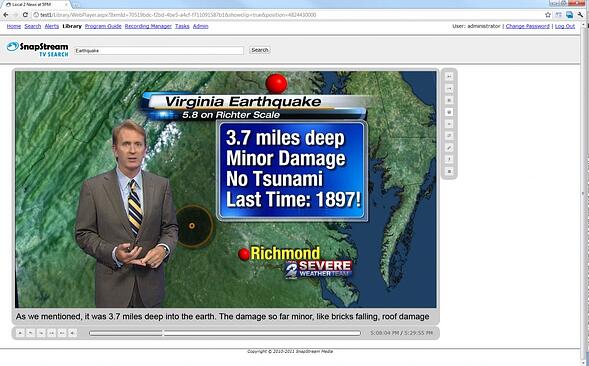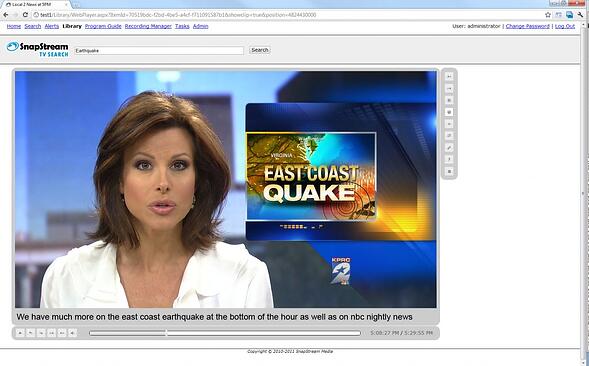 P.S. To all of our customers and partners in the DC and NE area, we hope you're doing OK!