Today's generation is "growing up digital", yet "wired for distraction."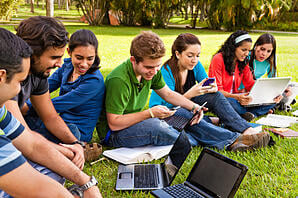 Matt Richtel of the The New York Times put it so eloquently, as he recently covered this emerging trend to illustrate a bigger academic issue.
A myriad of tech toys are luring students' focus from their school-related tasks: computers, laptops, iPads, iPods, smartphones, handheld gaming consoles, and the list goes on ad nauseam! Imagine looking through the eyes of these millennial youngsters.
How can a standard textbook compete with the fun and interactivity of an e-book reader? How does a dull worksheet compare to a smartphone?
As educators and as a society, we must embrace new technology and applications, instead of trying to battle them or ban them from learning environments. SnapStream is a fervent believer in integrating technology into the classroom, and our specialty encompasses TV search and TV streaming.
Kids love TV. It's a hot medium with moving pictures and sounds that combine to form a brilliant memory aid when it comes to retaining information. While TV is nothing new (per se), it's still the most influential and powerful source of breaking news and local updates. (See results of a fascinating broadcast study released earlier this year.)
Plus, the delivery mechanism of TV is constantly evolving. Look at Google TV, which melds the Web and social apps with traditional TV. Consider SnapStream's technology, which enables keyword search over televised closed-captioning.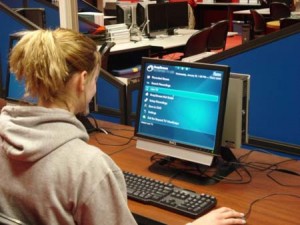 While textbooks contain unchanging history, television adds a freshly updated perspective to the lesson.
Find a relevant program on the subject or unit in progress, and the planned lesson can be adapted to what's airing today. New stories and developments found on the History Channel, the Discovery Channel, CNN and elsewhere make for a brilliant curricular supplement.
So, what have we learned?
Students will be more engaged and stimulated when learning is hands-on. Taking the fun-and-games gadgetry they use outside of school, and using it in school, could be the recipe for a breakthrough.
And when technology funding is an issue, there are public service programs, such as Cable in the Classroom, and government grant programs like Ed-Tech, designed to help with that. Because let's face it, the iPad is a luxury for a public school system... but television? Open access to TV should be a staple in all classrooms. (20th or 21st century!)
Readers, I'd love to know, what ways are you using technology in the classroom today? Feel free to share how you're innovating with what budgets you have.