We've improved existing features and added a few new ones to our TV Search Appliance in turn making recording, searching, clipping, and archiving television more efficient for your organization. Let's take a closer look at what's new.
24x7 Recordings: We've enhanced this feature to now show the program guide data, not just recorded time blocks, when you record every show airing on any one channel.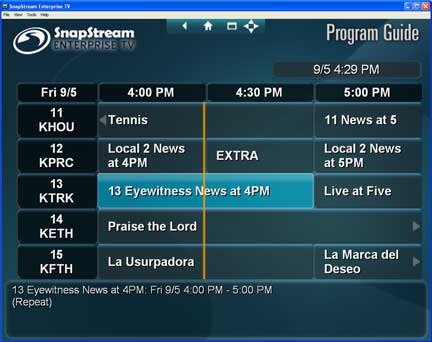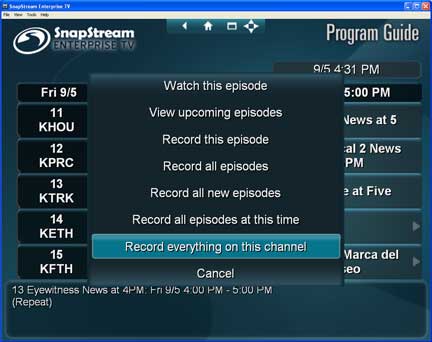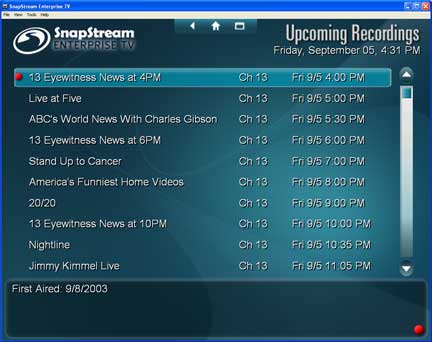 Archived Closed-Captioning: If enabled, this feature will automatically archive the metadata of a deleted recording. This will allow you to continue to search through the recording once the audio and video have been deleted.
"Did you mean...": If you happen to mis-type or mis-spell a search term a "Did you mean..." message will appear to aid you in your search.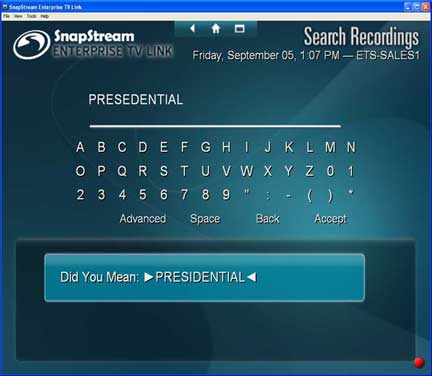 Email Clips: Now you can email clips directly from the Viewscape or Web Admin with the click of a single button. SnapStream Enterprise will automatically convert the clip to your choice of Windows Media Video or H.264 so the attachment is as small as possible.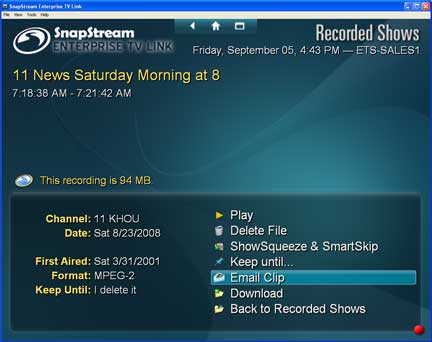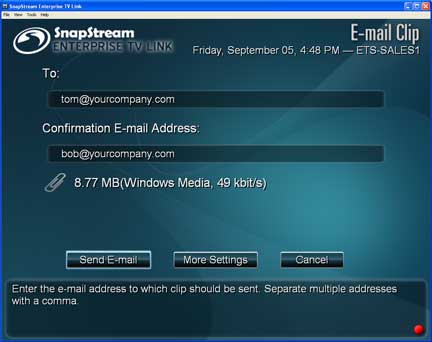 My Clips Folder: Once you have created a clip on your Enterprise TV Link Client the clip will automatically be added to your "My Clips" folder for easier access. And you can still access all the clips on the SnapStream Enterprise TV Server.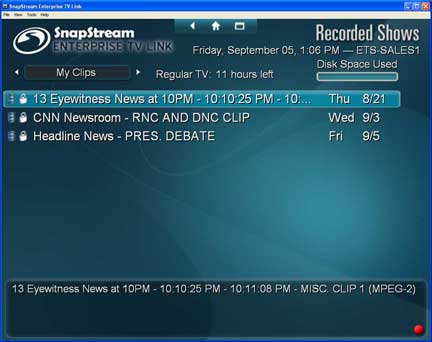 Library Folder Permissions: Grant or restrict specific user groups permission to view and access particular video folders in the library.
Improved Logging: The view log is now user-specific. It includes documented user log-ins and detailed use by user.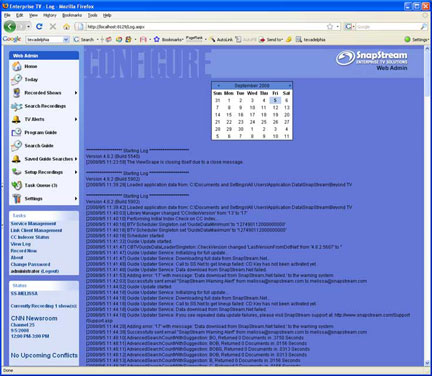 Faster Scheduler: The new scheduler is now 80 times quicker than before allowing you to manage larger recording schedules faster.
So check out the release notes for SnapStream Enterprise for the complete scoop and existing customers can upgrade their SnapStream Enterprise TV Server and their SnapStream Enterprise Link clients.